The wax-making machine at Madame Tussauds has been working overtime lately, churning out A-list celebs for their famed international exhibits.
A few weeks back, the New York branch unveiled their first ever group display of all six Kardashian gals, Kim Kardashian West, Khloe Kardashian, Kourtney Kardashian, Kendall Jenner, Kylie Jenner and momager Kris Jenner and it's a truly cursed image, purely because they look so freaking real that you're just waiting for one of them to say "literally".
Behold, Keeping Up With The Karwaxians:
Credit: Madame Tussauds
Now, the London branch has shared their new Ariana Grande statue and it's an equally cursed image, this time because they've totally missed the mark and the singer is rightfully pissed.
A pop culture page shared a photo of the Grande wax and Ari left a comment on the post to let the statue designers know how she feels about their effort:
"I just want to talk," she wrote in a tone that I imagine is akin to 'Can I speak to the manager?'
Here's a close-up of the haunting figure, just for reference:
who. is. she?
I certainly wouldn't want to be someone in charge at Madame Tussauds when Grande comes knocking with questions about who flubbed her wax figure.
Better start waxing the doors shut, fam. Ari's coming for you.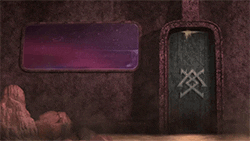 Image: Getty Images