Ariana Grande is the latest celeb to be hammered with a lawsuit after posting paparazzi pics of herself on social media without paying the licensing fee.
According to court documents published by The Blast, professional photog Robert Barbera filed a lawsuit against the singer for copyright infringement in the U.S. District Court for the Southern District of New York, suing her for allegedly posting two of his pics on Instagram.
Barbera claims Grande never asked for his "permission or consent to publish the photographs."
The publication reports that the piccies in question were posted on Insta in August 2018 and have since been deleted.
Court docs clued us in on the fact that the scandalous snaps were two side-by-side photos of her holding a handbag with the logo from her 2018 album Sweetener emblazoned across it.
She captioned the pic, "Happy Sweetener Day," and earned more than three million likes before it was deleted for legal reasons.
the pic that might cost Grande $72K (let the record show that we paid the licensing fee to share this pic via Getty)
Barbera is seeking either AUD$36K per photo (AUD$72 all together) or the cost of whatever profits she made from posting it.
"Barbera is the author of the photographs and has at all times been the sole owner of all right, title and interest in and to the photographs, including the copyright thereto."
Whether or not the sneaky shutterbug will ever see this money remains to be seen but THANKS for ruining Sweetener day.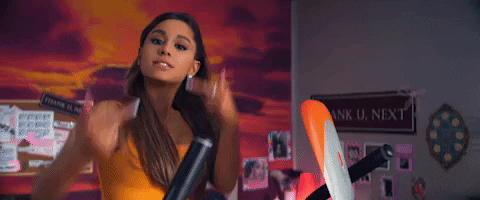 Image: Getty Images