Remember A Christmas Prince? That cheese-fest of a Christmas movie that Netflix dropped last year which you no doubt watched a gazillion times throughout the holiday season, unashamedly enjoying all its corny glory?
Well part two is coming for Christmas 2k18 and this one has a ~royal wedding~ theme, obvs inspired for recent events.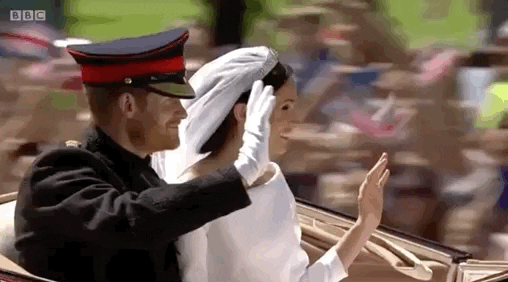 The freshly released trailer shows Amber Moore (Rose McIver), extremely back on her blogging bullshit as she documents what she's been up to since last Chrissy.
"Loyal readers, it's been 349 days since I said yes to the love of my life, Richard Bevan Charlton, King of Aldovia, somehow through all this insanity I'm still me, even though I'm about to become queen of a small country," she says / writes on her blog.
g'day cunts
We're then introduced to her new palace digs and her stuffy royal roomies including the eccentric wedding planner who I can already tell is gonna deliver some sweet one-liners.
Naturally, she doesn't care for the old school traditional dress that has been picked out for her, presumably because she saw what Meghan Markle wore and has her sights set on a factory-outlet replica.
i like that for you
"Life in a fishbowl takes getting used to," she says to her soon-to-be hubby before the trailer takes a shadier turn.
A royal advisor basically rips her a new one for writing a blog post that spilled tea on the happenings inside the royal palace and she asks her to stop blogging for a while – an impossible task for a millennial.
the scandal! the shame! the humiliation!
When his majesty doesn't back her up, she storms off, alluding to a rift between the couple. DUN DUN DUN.
The trailer ends with him apologising and the wedding going forward so basically if you watch the trailer, you've seen the entire film but as I stated earlier, we have one-liners and corny wedding planning to look forward to.
Bring on the bullshit as A Christmas Prince: The Royal Wedding launches globally on November 30.