Parents and high school teachers alike cause such a stink over ATAR results. And while I'm definitely not here to say they don't matter, I am going to say they don't matter as much as you're led to believe. And a bad one is far from the end of the world. Why? Because once you enter the workforce, your ATAR is rarely going to be a factor.
I can honestly tell you I've never once been involved in a conversation about what ATAR (or UAI because I'm older than you, but also I graduated in Queensland so OP) anyone had since uni applications were in. Well actually that's a lie, one guy at uni kept telling everyone. And look, his results were good so kudos, but it was definitely weird that he kept talking about it. And now I'm here writing for you folk as an Editor.
But don't just take my word for it. I asked around inside Pedestrian.TV and out, because there's nothing better than surveying people who have been out in the different areas of the workforce for some time now, and it seems to be a fairly common trend. Some names changed.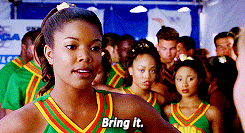 A couple of my colleagues asked me the other day, and I struggled to remember the exact number. That's how irrelevant it is
– Chantelle, Native Content Manager
I have never been asked except as part of the formal process of graduate programs, but that's always been because they're more interested in a track record of academic success rather than the HSC result itself. In the workforce myself I've hired a lot of people over the years, and I personally feel it works against them if they put their HSC mark on their CV. They usually only include it when it's good, but it's just ridiculous to clutch onto year 12! Besides, my most successful friends now performed the worst in their HSC out of our group.
-Rhys, Group Partnerships Manager
Never. Ever. Is that a thing?
-Lucy, Executive Assistant
It's never even come up as a conversation socially for me, let alone in a job interview.
-Kyle, Advisory Specialist
I work in the music industry, so no, it's never mattered.
-Mahalia, Tour/Talent Manager
I've never been asked in interviews or any official capacities for work or getting jobs. Random social conversations with workmates or IRL friends will come up about it every now and then, but that's just for silly bragging rights, it doesn't mean anything.
-Ben, Digital Marketing Coordinator & Creative Services
A few workmates actually just talked about this. The sentiment was just how irrelevant your ATAR/UAI was to the job you actually ended up with in the workforce.
– Tash, Editor
I've never been asked in a job interview…which is a good thing as I never finished Year 12 but I had done a Cert 3 in business from which I was accepted straight into Uni anyway. So no, I've never been asked.
-Bri, X
I have never been asked. In fact when I had my final interview for my current job, even they said you don't really need it.
-Georgia, Office Manager
Lol, no I've never been asked about my final high school results.
-Chaz, Nurse
I've worked as a lawyer in the entertainment industry and now as an investigator for the NSW Government and I've never been asked, not once.
– Amanda, Lawyer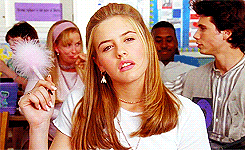 So when IS your ATAR relevant? Well, it matters when you're deciding what higher education you want to do. But even then, if you don't get into your first pick, there are plenty of other ways to improve your skills and education then get into that course later or just head straight into your dream career.
Because I'm nothing if not thorough – you're welcome – I asked Career Consultant, Katie Roberts, to help shed some light on the relevance of ATAR in the workforce and under what circumstances it would come up.
"Only some employers consider the ATAR to be relevant. Professional services firms such as the big accounting and law firms are more likely to consider your ATAR and other academic results relevant, whereas other companies may be more interested in learning about your previous work experience and job-related skills."
What about your standard run-of-the-mill casual jobs to pay your way through post-secondary study, will they rely on your HSC marks seeing as your fresh off the school scene? It seems it's unlikely, according to Katie.
"If you are applying for a casual or part-time job while you are studying, the company is more likely to be interested in your previous work experience and job-related skills."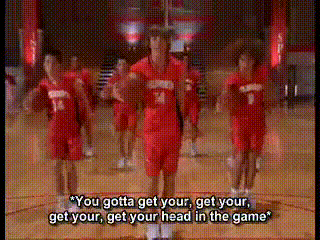 I definitely had my Year 12 results on my resume, for a lot longer then I should have now that I look back (whoops). It's a fairly common thing for recent school leavers to do because there's not a lot of work experience to be had yet, but should you?
"Many high school leavers include their ATAR on their resume, however, some prefer to leave it off," explains Katie, "If you don't think your ATAR will be helpful on your resume, you could just include some details like the school you went to, the subjects you completed and your extracurricular activities. Also include any awards you received, volunteer/community work and any work experience or part-time work you have undertaken."
Image: Instagram / [angelakinsey]