A lot of full-time workers find themselves with a super precious 17 days of annual leave. But what to do with them? Should you use them all at once and go somewhere exotic (yes)? According to an analysis of Australia's 2019 public holidays by InsureandGo, the answer is actually to werk it over those public holidays to turn a simple 17 days into a full 45 days of holidays.
[jwplayer ZiRcgTaN]
I see you there assuming that means you just give yourself an extra long weekend throughout the year, which yes is absolutely an option, but if you play it really smart, you'll get so much more bang for your annual leave buck. InsureandGo has even done the hard work for you, all you need to do is book it in.
Turn 5 Days Of Annual Leave Into 10
Hello January, the perfect time to travel and also it's coming up real soon and I don't know about you but I am ITCHING to get out of the city (/*insert whatever area you live and work in here*). Sure we've just had Christmas but a lot of us kind of have to spend that with family, even though in my case it's very willingly. Make the most of the Australia Day public holiday on Monday the 28th of January and two normal weekends to turn 5 days of annual leave into a 10 day holiday from the 25th of January to 1st of February.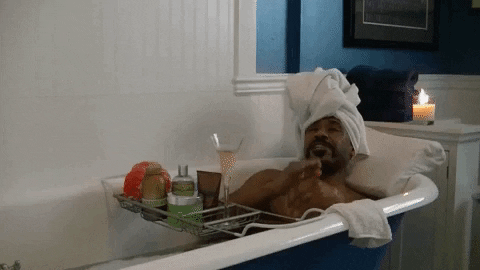 Turn 1 Day Of Annual Leave Into 4
While the most simple on the list, never look past the benefit of a solid mini-break. This hack is good for both Labour Day and the Queen's Birthday in all states. In 2019 both these public holidays fall on a Monday, so simply take the Friday off and bada-bing bada-boom, 4 day weekend. Pretty much every state except New South Wales and Queensland will have more chances to use this mini-break hack more often with more public holidays coming your way.
The other way to work this? Taking an annual leave before or after a mid-week public holiday to merge it into the weekend. This will happen in Victoria around Melbourne Cup Day which falls on a Tuesday. If you take the Monday the 4th November off work, you get a 4 day weekend. Brisvegas can get a full 5 day weekend around Ekka Day on August 14th by taking 2 days of annual leave beforehand.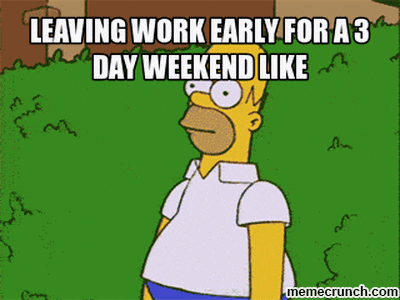 Turn 3 Days Of Annual Leave Into 10
Easter already has an extra long weekend attached to it, so by really working your annual leave you can take full advantage and get yourself a full 10 days to play with. In 2019, the Easter long weekend will land on Friday 19th April to Monday 22nd April. Two days later, Anzac Day pops up on Thursday the 25 of April. That is two public holidays in one week! Book your holidays from the 19th of April to the 28th of April and you have maximised your annual leave worth. The only drawback being that this is smack bang in school holidays, so be prepared to share your vacay space with a bunch of families.
Turn 8 Days Of Annual Leave Into 18
Next year, April and May will be every smart full-time worker's mecca…IF you're living in Queensland or the Northern Territory, sorry 'bout it. A teensy 8 days of annual leave become a full 18 days to go wherever the heck you want when you combine you 10 day Easter holiday hack above, with the public holiday falling on May 6th. So in total, your holiday is from April 19th to May 6th.
Turn 9 Days Of Annual Leave Into 17
Australian Capital Territory, this hack to almost double your annual leave worth is for you. You get a public holiday on May 27th for Reconciliation Day, then, of course, June 10th is old Queenie's bday. So if you take the 25th of May to the 10th of June off from work, you'll take advantage of these holidays and weekends to milk yourself a 17-day vacay from just 9 days annual leave.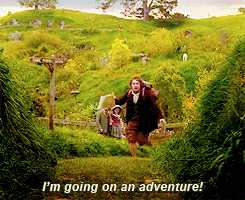 Turn 7 Days Of Annual Leave Into 17
Feel like you don't have enough time this Jolly Season? Get yourself together for next Christmas because you can get a full 17 days to take your break (yes, that IS the entirety of your annual leave days if you don't take advantage of these hacks) for on 7 days of annual leave for a vacay that stretches between December 20th to January 6th. I'm sure I don't even have to name all the public holidays that fall in between those dates.