I LOVE music festivals. The good vibes, the music, the people: all fab. But I HATE camping. No, actually I like camping up until the point where I have to go to bed unshowered and my OCD goes out of its damn mind. There is no amount of festival spirits that could overcome that gritty feeling and lull me to sleep. So why would I pay extra for my ticket to sleep in filth when I could stay somewhere nearby that's actually nice and has a shower?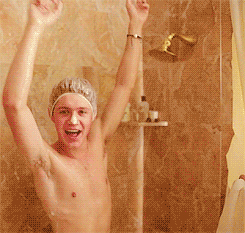 I wouldn't. So instead I've scoped out the places I would actually stay at some of our biggest music festivals where camping is the norm. Now all I need is the ticket.
A mere half hour drive from the Splendour grounds is the beautiful beachside town of Ballina. Let me tell you from personal experience that the complete chill of Ballina is the perfect respite from the festivities of Splendour so you can kick on the next day and the next. Don't forget Splendour organises shuttle buses too, so if you don't want to drive you can still get in and out.
As one of the most popular ways to ring in the new year, this music festival can only be improved by ending the day in some nice digs, IMO. Obviously, there are a few different locations here and we've already covered off Ballina for Byron Bay adjacent festivals, so let's move on to Fremantle. There are plenty of great hotels in Fremantle itself and the area is beautiful, but also keep in mind Perth is right next door, so you can have your festival fun and continue the party back in the city. A perk of taking the latter option is getting to stay in the brand new and fancy looking Ingot Hotel Perth. I mean, just look at this lobby:
Ok, that's an artists impression but that my friends is the luxury 2019 you deserves.
Mona Foma (Festival of Music and Art) is very much on my festival bucket list, but it's a 5-day event, so camping is a no-go as far as I'm concerned. And why wouldn't I want to explore Tasmania's second biggest city between festivities? Not only is it a beautiful, big-country-town feeling city, have you not heard about the food and wine culture in Tassie? I love the idea of getting my culture on all day and my food on all night.
Arguably one of Victoria's most popular festivals, Unify also happens to be held in the very small and remote town of Tarwin Lower. With not a lot happening there, why not stay in Cowes? Yes, it's an hour drive away but that's nothing compared to sleeping in comfort and you get the added bonus of being right by Phillip Island and it's super cute penguin inhabitants.
If you've got more than 2 people, it's going to save you a heck of a lot of money too. Unify camping tickets aren't cheap, especially when compared to the well priced, 4-star option of Comfort Resort Kaloha, Cowes. It's got a pool too which is going to be a godsend in the middle of January.
Meredith Music Festival is held in a natural amphitheater on private farmland outside the town of Meredith. Started in '91 as a party in nature for just 200 people, it has fast grown into a popular affair that in my mind connects you as much to nature as it does to the music. But sometimes there's such thing as TOO much nature. If you need to keep with the country vibes but avoid the rolling in dirt feels, pop over to nearby Ballarat for your sleep. This town has some super cute colonial Australia looks, and a strong gold panning history.
Truly a place for your inner hippy and held in the stunning Tapapakanga Regional Park, Splore is a music festival most choose to camp at. But it's only an hour out of Wellington so why should you miss out if camping just isn't your thing? Especially when the drive to and from is such a beaut and they have bus options to get you in and out. Besides which, I simply can't get over the incredible cuteness of the Quality Inn Angus in Wello. Look how adorable and vintage it is:
Image: Instagram / @gigihadid