PEDESTRIAN.TV has partnered with Doritos to bring you cheesy pizza goodness.
Hear-ye, hear-ye! Come gather round once more! We have another exciting announcement to make.
A hot second ago, we invited our fellow Australians to create a pizza using one of the new Doritos Crackers flavours, and to Instagram their marvellous creations for the chance to be a wildcard entrant in the $30k-winning Doritos Crackers pizza cook-off.
After tirelessly searching through all nationwide entries (there were a lot of you – bless up), and literally drooling on our phone screens the entire time, we've found our winning wildcard entrant. Drumroll please…
MARIKA SHAPIRO, YOU'RE A WINNER, BABY!
Marika flexed their cooking skills with this mouth-watering creation. This pizza/scroll hybrid comes crammed with copious amounts of bacon, mozzarella cheese, BBQ sauce, Doritos Meatlovers Pizza Crackers and – the clincher – a sprinkling of brown sugar. What the what? Yes. Bloody. Please.
Marika will now head to the crowning event in Melbourne on 23 May in which she'll have to re-make the pizza live against the other restaurants chefs. A judging panel will taste test the pizzas and determine who wins the 30K. YUM.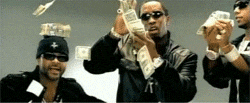 Good luck and godspeed, Marika. We support you.
Stay tuned for competition updates and more Doritos Crackers info. In the meantime, can I volunteer as tribute to taste test all cook-off entries?
Please?
Image: Instagram / @melbourne_mmm