There are few things we love more than pouring ourselves a generous glass wine and sinking back into a nooice hot bath.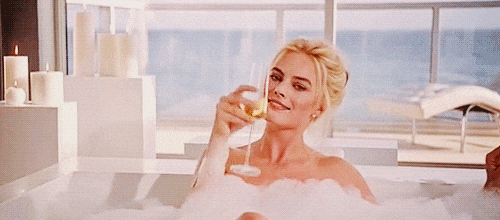 Aside from scoring a date with Dylan O'Brien, there's arguably no better way to spend something like Valentine's Day than in the warm embrace of your beloved bath.
If this is how you plan on spending the dreaded Hallmark holiday, then we've got some steamy news for ya – a cheeky bath bomb collection is just about to hit the Aussie market.
Bathtime legends, Lush, have just gone and revealed they are introducing a limited edition bath bomb range dedicated to a handful of your favourite, kinky emojis.
Lush recently took to Instagram to announce the news, revealing a sneak peek of the collection in the process, which features the iconic eggplant motif:
"We're going into 2019 with big [eggplant emoji] energy Down Under" wrote the brand.
"Our Valentine's Day collection launches online and in shops in mid January! Try not to get all hot n' bothered during the wait. ???????????? / ????: @lushcosmetics #LushValentines." 
The account went on to explain in the comment section that they will "have a full range announcement soon!" which makes it sound like we're in for more than just one kinky addition hitting stores.
Lush also revealed that an equally cheeky peach emoji bomb will also follow:
I don't know about you, but I'm crossing my fingers and toes that a 'pizza' emoji bath bomb is also on the way because, let's be honest, that's the real love right there.
In addition to looking utterly amazing, the product descriptions for these bad boys – found on Lush's US site, where they're already available – detail the dreamy ingredients for each product.
The eggplant emoji turns your bath into a pretty-as-heck, deep violet hue, with green and blue streaks. As for the scent, the bath bomb smells of zesty bergamot, ho wood (whatever that is) and litsea cubeba – a smart choice considering literally nobody wants to leave a bath reaking of eggplant.
Meanwhile the peach version turns the water pinky-orange, with grapefruit and peach juice combining with a sweet-smelling herb called davana.
As for how much these sxc balls of fizz will cost, they'll set you back $7.50 each.
So keep your eyes peeled for these bad bois in store, because chances are they'll sell out faster than they take to dissolve.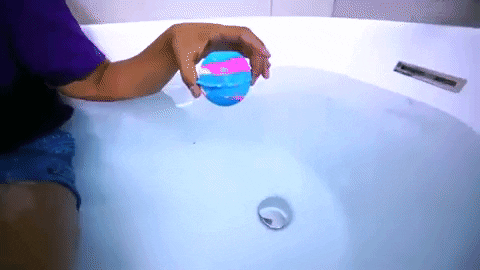 Image: Instagram / [@lush_ausnz]