Lady Gaga made headlines earlier this week for shutting down the Golden Globes red carpet in a fuck-off massive periwinkle Valentino gown.
The off-the-shoulder, Cinderella-style gown had gloriously puffy sleeves along with a train that went for DAYS and, everybody agrees, Gaga wore it like a total boss.
The singer took the already-OTT look to the next level by dying her hair a similar shade of blue and accessorising a very blingy, custom Tiffany & Co necklace.
Ricki-Lee Coulter was a particularly big fan of the outfit, spotting a resemblance between the ensemble and one of her own looks from 2011.
"I was just drooling over @ladygaga 's AMAZING outfit at the @goldenglobes & went 'OMGGGGGGGGG I'VE WORN THAT!!!'That amazing @tiffanyandco diamond necklace! " wrote Ricki-Lee in her self-made Instagram collage.
"I had the honour of wearing it to a Tiffany & Co event in Melbourne back in 2011 and although it wasn't the Golden Globes – I still felt like an absolute princess wearing a necklace that they told me at the time was worth over $10 million."
And, looking at the side-by-side shots, we've got to admit, Ricki's got a point – these necklaces look VERY similar.
The very next day, however, Lady Gaga made a point of specifying that the Golden Globes necklace was, in fact, custom made for her.
"I felt like a princess in custom @tiffanyandco made just for me for the #GoldenGlobes" wrote Gaga.
Let's emphasise the 'just for me' line there.
Gaga went on to explain the relationship between the design and her award-winning film, A Star Is Born, "The Aurora necklace was named after the Aurora Borealis as an homage to #AStarIsBorn #TiffanyAndCo."
Well, this is kind of awkward.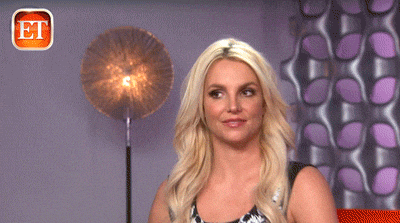 While Lady Gaga only follows 38 Instagram accounts – of which Ricki-Lee's is not one – it's still possible that the Australian Idol star's post promoted Gaga to set the record straight.
Keen to get to the bottom of the matter, once and for all, we jumped over to the official Tiffany & Co Instagram account, that corroborates Lady Gaga's claim that the piece was specifically made for her Golden Globes outfit, TWICE.
Here's the first mention:
"A closer look. Crafted especially for @ladygaga in the Tiffany Workshop above the Fifth Avenue flagship store, this striking Tiffany Aurora necklace is an homage to the stars—both literally and figuratively," the brand wrote.
"It is aptly named after the aurora borealis—also known as the dramatic and hypnotically entrancing northern lights. Comprised of over 300 pear-shaped and round brilliant diamonds, the true focal point of this design is a pear-shaped diamond drop of over 20 carats. Together, the necklace weighs in at over 80 total carats of scintillating diamonds. A star is born, indeed."
Aaaand the second comment about who the piece was made for:
"Top notes. @ladygaga brings home the Golden Globe for Best Original Song for 'Shallow' from the motion picture 'A Star Is Born' while wearing the exquisitely crafted custom-made Tiffany Aurora necklace. Named after the northern lights, it is more than fitting for the tour de force that is @ladygaga."
Anyone else confused by this?
Ricki-Lee has since commented on the schamozzle, explaining that the necklace she wore eight years ago went by a different name: 'The Majectic'.
"The one I wore was called The Majestic – look it up – they look exactly the same to me," she wrote.
I couldn't agree more bbz, I can't tell them apart either.
"Also, I posted this as soon as I saw it and before any of this talk of it being custom made for her. I simply saw it on her and went, "OMG that's so cool!" she added.
Bless her – Ricki-Lee clearly doesn't want any drama with Gaga <3<3.
So…. what's going on here? Are Tiffany & Co tryna pull a sneaky on us, or are they just drawing inspo from the archives, remaking them and passing them off as 'custom' creations?
WHO KNOWS. All I can say is, I feel like Ricki-Lee's got a pretty compelling case.
Image: Getty Images / [Don Arnold, Frazer Harrison]