If there's one thing Kanye West ain't good at, it's keeping his ~opinions~ to himself.
From his outspoken, batshit political commentary to his infamous awards show speeches, Kanye really wasn't taught the 'if you don't have anything nice to say, don't say anything at all' motto.
Another subject Kanye consistently offers his two cents on – whether it's wanted or not – is his wife, Kim Kardashian and her sense of style.
[jwplayer WN6Q3XAn]
To refresh your memory, when these guys first started dating in 2012, Kanye made it his personal mission to give Kim a style makeover.
"I always thought I had really good style—until I met my husband and he told me that I had the worst style," Kardashian recalled to W Magazine. "He was really nice about it and cleaned out my whole closet." Ummmmm, m'scuse?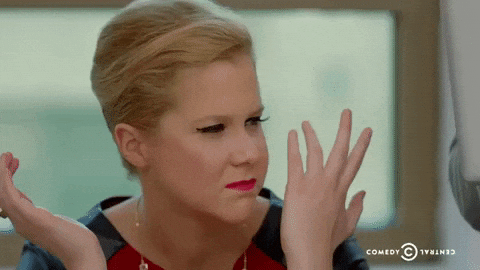 Oh and apparently he was ruthless AF.
"I probably had 250 pairs of shoes and when we were done cleaning it out, I had two pairs left and I cried," Kim said.
Since then, Kanye's made a point of directing Kim towards the trends he thinks she should start wearing, like the time he sent her an email telling her to stop wearing massive sunglasses.
"[Kanye] sent me a whole email like, 'You cannot wear big glasses anymore,'" Kim explained to People. "He sent me like, millions of nineties photos with tiny little glasses."
Wowww, okay then.
Anyway, so now you're up to speed on just how much of a role Kanye plays in Kim's day-to-day wardrobe.
Most recently, as part of a beauty masterclass held over the weekend, Kim revealed that Kanye takes his 'constructive feedback' to a whole other level.
"[Kanye] is actually really opinionated sometimes," Kim said, reported People. "He will come in and be like, 'You know your blush is a little heavy.' Or say, 'What are you doing? That's not the shape of your lip.'"
In the same panel discussion, Kim's makeup artist, Mario Dedivanovic, went on to explain that Kanye has even flown him across the country, often without telling Kim, so he can come to his wife's aesthetic aid.
"He will call Mario without telling me! And Mario shows up without me knowing and he is like, 'Oh Kanye called me and said it was a makeup emergency," recounted Kim.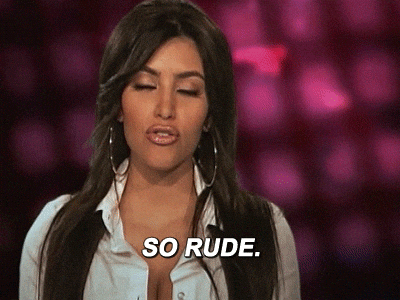 "[Kanye] actually called me and said, 'Alright how much will it cost for you to move back to L.A.? I want you here for her,'" added Mario.
What's weirder is that Kim seems…. weirdly okay with this cooked arrangement? I tell you what, if a guy tried to do this to me, I'd absolutely lose it.