When the world needed them most, the rhythmic dancers kicking ass and taking names were nowhere to be found. Thanks to COVID, this year's glorious 2020 Tokyo Olympic Games have been postponed to next year, and things are going to look a whole lot different.
In September the International Olympics Committee (IOC) announced through Vice President John Coates that the games would not be cancelled for a second time, and would instead be running in 2021 "with or without COVID." Since then we've had a myriad of information slowly roll out about how exactly the games will look next year.
So far we've had IOC announcements trickling through every month or so and even official words from Tokyo Governor Yuriko Koike about the state of the city and how it will be ready for the games. With all this scattered info, we've made it our mission to gather all the latest updates in one place so you can eventually watch the pole vault in peace.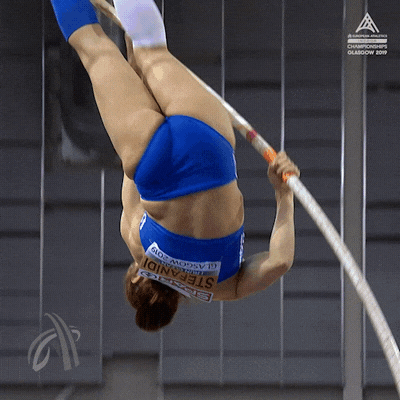 When the world needed them most, they vanished.
Initial Announcements Around The Games Being Postponed
Obviously, the first piece of news came from the rescheduling of the event, which was basically a three-way agreement between the IOC, Governor Koike and Japan's PM Suga Yoshihide. Despite only some countries around the world managing to wrangle COVID numbers to safe numbers, these three parties have made it clear that the event will go on.
The Government has considered completely lifting the 14-day quarantine from athletes, replacing it instead with a test upon arrival into Tokyo, a test at every stadium event, and also a negative test result prior to entering the country. Seems pretty efficient if you ask me.
In an interview with Time, Governor Koike stressed the symbolism of the Tokyo 2021 games, saying that they will prove how "people, altogether from across the world, have defeated the virus." Sure the virus may not be defeated but let's move on.
"Since the Olympics were postponed, we have been discussing with the IOC how to down-scale the competition and reduce costs. Our goal is to show a new model for the Olympic and Paralympic Games," she said.
"We need to discuss border controls, how we are going to welcome people from across the world and run the athletes' village. We need to make our countermeasures against COVID-19 more robust. And our model will be passed on to future Olympic host cities."
This interview was almost exactly a month ago now, and since then we have seen the strategy that Koike and her team will take in areas such as the infamous Olympic Village, which is rather known for its rampant sexual escapades.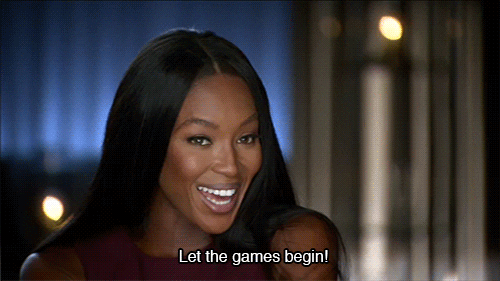 Governor Koike, probably.
Let's Talk About the Village, People
According to The Diplomat, the average Olympics Village sees around 30,000 beds for individuals from 206 different countries, 18,000 beds reserved for members of different international Olympics committees, and around 11,000 for athletes themselves.
Originally, there were plans to completely scrap the Village this time around, and place the athletes in a series of hotels across the city of Tokyo, so that there was so spreading of disease. And honestly, we're not just talking about COVID here.
This decision was later put aside, with new plans to ensure the Olympic Village will be in perfect COVID-safe conditions for athletes.
Just this week, IOC Vice President John Coates said the Olympic Village needs to be the "safest place in Tokyo," saying that "athletes have to have confidence in the safety of that." However, with things going ahead in the Village, there may be a few rules that will be enforced.
Firstly, late-night parties and early morning soirees are strictly off the table. The idea of a 'pledge' or 'contract' is currently being weighed up, and it will essentially tell the athletes not to party, to stay in their rooms, and to also leave the country 1-2 days after they compete. Failure to comply and you will be kicked from the Village immediately.
Basically, no fucking around. Come play your sport, then get the fuck out of here. No time to evacuate your room so you can have sex with a canoeist. How Expensive Will This Be?
The 2020 Olympic games were slated to cost Tokyo around $16.8 billion (AUD), but with the costs of rescheduling and postponing, the weightlifters and gymnasts of Tokyo 2021 are projected to cost Japan $21.6 billion (AUD) instead. I didn't go to uni for math but, that's a lot of money.
According to The Diplomat, costs for 52 items in the 2021 games have already been reduced, meaning the games are already slated to save Tokyo $136 million. Considering the total costs of everything altogether, this really isn't much, but it's something.
In a University of Oxford study, it was determined that this Olympics right here will be the most expensive in history. When Tokyo originally won their bid to host in 2013, they projected that they would only be spending $9.9 billion. It seems their numbers were way off.
The new projected costs of $21.6 billion arrive even after you include the fact that next year there will be no red carpet events, a reduced amount of IOC reps from each country, no welcome ceremonies for individual teams, and a massive cut on free items for athletes and Olympic Village decor.
It goes without saying that this is going to be an efficient and minimalist Olympics, but it is still going to cost BANK.
According to the Sydney Morning Herald, in an opinion poll conducted in July, it was found that only one in four people in Japan actually want to Olympic games to commence. Truly after all we've been through, it's easy to see why.
Lastly, it would appear that despite the qualms of Japanese residents, world leaders are quite satisfied with the fact that the games will be commencing.
In a joint statement from the G20 leaders released today, it read, "As a symbol of humanity's resilience and global unity in overcoming COVID-19, we commend Japan's determination to host the Olympic and Paralympic Games Tokyo 2021 next year."
So yeah, looks like we'll be able to still enjoy our synchronized swimming in peace next year, despite things running a little bit differently. The opening ceremony for the Tokyo 2021 games will be July 23, 2021.
If you need me I'll be practising my pole vault in the backyard for 2060.
Image: Getty Images / Pool