Valentine's Day is fast approaching and so too is the talk of ~romantic~ date night ideas and thoughtful gifts you can give your blah blah blah.
But how about, this year, forget about naff dates with other people and instead spend your hard earnt dollarydoos on a guaranteed good time, just for you?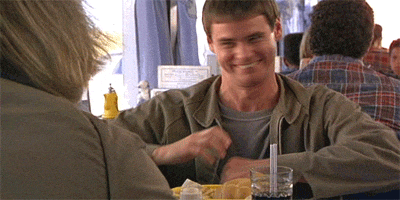 Whether you're a single pringle or in a relationship, we can all take something from Ariana Grande's 'Thank U, Next' philosophy of forgetting about everyone else for a while and focussing solely on yourself.
Here to make the 'self-love' thing a whole lot steamier is Lovehoney, who have just gone and announced a Valentine's Day sale, offering a whopping 30% of a plethora of self-pleasuring sex toys.
If you've never bought a sex toy before, this is a bloody brilliant excuse to bite the vibrating bullet and begin your foray into the world of kink. Alternatively, if you"re a seasoned silicone veteran, when better to treat yo'self to that piece you've had your eye on for a while than right now? Answer: None.
Here's our pick of the best buys from the Lovehoney sale:
1. Magic Wand Vibrator
Was $89.95, now $62.97 at Lovehoney
If you've never used a vibrator before gals, this is the perfect starter. It's slightly larger than a few of the others on the market, but it's damn fine at what it does and is also slightly less fiddly to use.
2. Realistic Rocket Pussy
Was $29.95, now $20.96 at Lovehoney
First thing's first: I'm not gonna pretend for a second that this doesn't look creepy as fuck, because that's undeniable. But, in its defence, this hyper-realistic stroker is 1) good for travelling and 2) feels pretty close to the real thing.
3. Rechargeable Bullet Vibrator
Was $74.95, now $52.47 at Lovehoney
You know that 'size matters' saying? Well, it's blatantly NOT TRUE with vibrators. This nifty little pocket rocket delivers insanely strong pulsations, with seven different modes, at nothing louder than a whisper. Cool huh?
4. Rechargeable Male Vibrator
Was $139.95, now $97.97 at Lovehoney
If you like the idea of a wanking sleeve, but want to get a super swanky one, this is for you. It might look like a hollow bowling pin, but this device vibrates at 12 different levels, further heightening those good vibes.
5. Suction Cup Dildo
Was $26.95, now $18.86 at Lovehoney
Did ya really think we'd do a wrap-up and only give the bloke a life-like sex toy option? This big boy is eight inches long and even comes with a suction cup detail on the end for 'hands-free' fun.
6. Textured Stroker
Was $16.95, now $11.87 at Lovehoney
This one's pretty self-explanatory but, unlike quite a few strokers on the market, this one comes (no pun intended) with shit tonnes of soft nodules to increase stimulation while you do your thing.
7. Hands-Free Vibrator
Was $119.95, now $83.97 at Lovehoney
While this looks like some kind of chastity belt, it's quite the opposite. This contraption is specifically designed for optimal external stimulation. Oh, and did we mention it's hands-free? So you can strap in and get off while sipping down on a glass of red.
8. Prostate Massager
Was $229.95, now $160.97 at Lovehoney
Whoaaa, I didn't even know this was a thing but yup, this bad boy offers a double-pronged approach to getting you off, lads. This massager combines prostate and perineum stimulation which, in tandem, will give ya seriously intense orgasms.
9. Rechargeable G-Spot Vibrator
Was $99.95, now $69.97 at Lovehoney
Unlike other vibrators, this baby is all about giving your G-spot a good ol' fashioned buzz. With eight different vibrating patterns and 12 levels of adjustable intensity, you can make your masturbation sesh as wild or chill as you want.
10. Vibrating Butt Plug
Was $39.95, now $27.96 at Lovehoney
This unisex butt plug is furnished with four different vibration options, designed to add a little extra anal stimulation to your sexy time.
We've pulled together some sweet products we think you'll love. If you buy them, we may get a small share of the revenue. This post is independent of Pedestrian.TV's editorial and advertising teams.
Also, don't miss our How To Cum 101 sesh with Heidi Gee + actual vibrator races at PEDESTRIAN.TV's Selfish Weekend presented by The House of Angostura this March 16-17. Buy tix here. You're well cum.