If you're planning to get married any time in the next hundred years, I strongly suggest you start saving now. Like, right now. Earlier this year, Wedded Wonderland released a survey of over 500 brides who'd tied the knot in the previous year and a half to work out the average cost of Aussie weddings.
The answer, my friends, was a not insignificant $53 168.
It was a 3.75% increase in average price from the year before, but the increasing costs do seem to be slowing significantly, year on year. So maybe just hold off a bit? Is that how it works? Anyway, moving on.
Don't entirely freak out though, there are still plenty of couples making a damn good show of it on a budget.
"Budget weddings are sitting at the 10-20k mark," explains Wendy El-Khoury, founder of Wedded Wonderland, "Whereas luxury spend is excessive of 100k."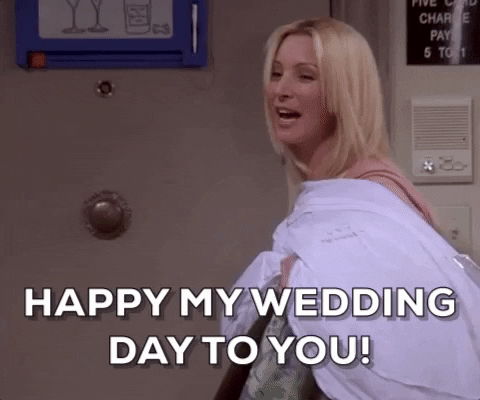 The Engagement Ring
The most expensive cost, coming in at an average of $11 753, is still the engagement ring. Which I don't fully get, you guys do know there are plenty of stunning rings for a fraction of that price, right?
"Grooms are splurging on the engagement ring, making this a priority in budget and spend," says Wendy "We do think Instagram has something to do with the influence of size, colour, clarity, and proposal moments in general!"
The Honeymoon
The second biggest cost was $10 145 on the honeymoon. Look, I'd probably jump at the excuse to book a luxe holiday too, so I'm not surprised at this one.
2019 honeymoon trends are shaking things up a bit, with happy couples looking for something with a little more pizazz than the stereotypical beach holiday. Trips to the Middle East are on the rise, as is choosing adventure travel over luxe. Honeymooners are also looking for remote locations and undiscovered parts of Europe, if they aren't planning to cosy up in a winter wonderland.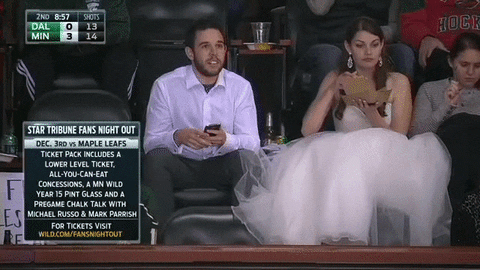 The Ceremony
Entertainment costs for guests came in third ranking for priciest part of a wedding, at an average of $2 989. Which seems to reflect a growing DIY trend.
"Couples' are also becoming savvier online with product purchasing including gifting, stationery, accessories, and styling components for weddings," says Wendy.
The Dress
According to a survey by the same company in 2018, couples were spending an average of $5180 on that white dress, which was up a pretty big 29.5% from the year before. Bridesmaids' dresses were an average of $929 in the same year.
I can understand that this is the one time you can justify going all out on a fancy gown, and if you have the means and the inclination why the heck not. Coming fresh from the fashion industry though, I can unofficially tell you more and more people are on the lookout for a nice white dress with a price that's just a little more down to earth.