Whether you're actually anywhere near organising a wedding or, like me, you just have a friend who has somehow uncovered she has a truly amazing talent for creating dream weddings and has therefore planned yours without a groom in sight, you'll know they're bloody expensive. But what is the actual cost of a wedding in Australia?
Wedded Wonderland recently surveyed over 500 brides who married in the last 18 months to find out. And no you're not imagining, the average cost of a wedding is definitely increasing.
In 2019 it'll cost you an average of $53 168, which is a 3.75% increase from just last year. But at least it's not as big an increase as the 6% from 2017 to 2018.
Apparently, the slowing increase could be very good news for anyone with a wedding in their future, as it shows certain benchmarks thanks to healthy competition in the market.
But where are the happy couples more willing to spend the big bucks? Looks like the ring is still expected to be blingy, coming in as the most expensive cost at an average of $11 753. And I mean sure, how else are you meant to do one of those OMG-I-Totes-Said-Yes-Hehe Instagram posts without it?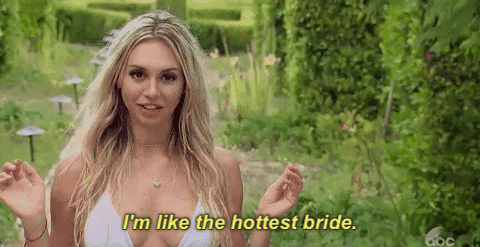 "…Grooms are splurging on the engagement ring making this a priority in budget and spend," explains Wendy El-Khoury, founder of Wedded Wonderland, "We do think Instagram has something to do with the influence of size, colour, clarity, and proposal moments in general!"
The second largest cost however, and personally one that makes a lot more sense to me, is a decent $10 145 on the Honeymoon. Who DOESN'T want a big holiday? In third place was the significantly smaller entertainment costs at an average of $2 989.
"Couples' are also becoming savvier online with product purchasing including gifting, stationery, accessories, and styling components for weddings," says Wendy.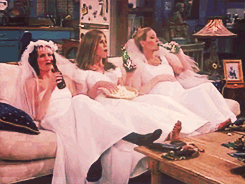 But the average price of a wedding is still going up, so clearly the happy couples can't be THAT savvy, I hear you cry. Turns out that it's just a wider spread of people still spending a lot and people being a little more frugal.
"The spread this year is a lot broader in terms of spend, with more couples spending more, and more spending less. This means the actual average is not indicative of what most couples are actually spending."
"Budget weddings are sitting at the 10-20k mark, whereas luxury spend is excessive of 100k."
Image: The Simpsons