Let me preface this by saying that we are entirely not worthy of the performance that Lizzo just knocked out of the park at NPR's Tiny Desk Concert series. Not at all. It is a pure and utter masterpiece, and it'll blow you backward onto your ass, so please watch this while seated for minimal injury.
[jwplayer VFEHMKh2]
Smashing through 'Cuz I Love You' (which looked like it damn near killed her alone), 'Truth Hurts' and 'Juice', the huge 2019 rising star basically went into supernova nestled in the busy corner of the NPR offices, as what sounds like every person and their pup (and at least one baby) in the office crowds around behind the camera's shot to watch, and cheer, along.
At the "tiny, tiny, little-ass desk", Lizzo brought a specially-curated backing band with her, (made up of Devin Johnson on keys, Dana Hawkins on drums, Vernon Prout on bass, and Walter Williams on guitar) temporarily replacing her normal live setup of her DJ, Sophia Eris, and her dancers, The Big Grrrls.
The ad-hoc band brings a deeply funky element to Lizzo's performance, turning it from a full-blown positivity party to more of a soulful, gutsy set that wouldn't seem out of place in a mood-lit underground jazz club – not unlike that Anchorman redux she did with Este Haim from HAIM.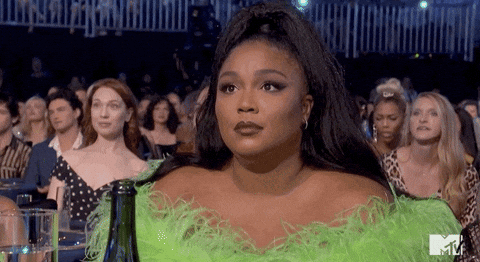 Lizzo's incredible performance – which potentially could take the title for Best Tiny Desk Of 2019 – is below for your viewing. Take a good 17 minutes out of your day to soak it all in…or just take the rest of the day if you want to watch it on repeat.
And if you really want to catch Lizzo and her Twerk Church live, she's tripping around Aus for the first time next year with FOMO Festival, alongside BROCKHAMPTON, Rico Nasty, Octavian, and heaps more. I dunno about you but I cannot WAIT to see her throwdown IRL again.