Afterpay seems to be everywhere these days, probably because it actually is. The system is currently used by over 7,200 stores including Cotton On, Myer and Big W. We're not just talking online, either, a heap of physical shops are also offering the service.
The big question is, should you be using it? Before we delve into that, let's have a look at how it works.
Afterpay provides customers the option to pay for an item over four equal fortnightly instalments. It's a little bit like lay-by, only you can take the item home right away. It doesn't cost anything extra to do it, but you'll cop a fee if you don't make your repayments on time.
The company makes the bulk of its money from the retailers themselves, who pay an average of 4 percent commission, plus an additional 30 cents for each transaction. In terms of late fees, you can expect an initial penalty of $10 if you miss a payment and a further $7 if that same payment is still outstanding after a week.
Unlike traditional loans and credit cards, Afterpay doesn't require a credit check, which is where consumer advocates see the risk. "There is a risk of services like Afterpay leading people to having more debt than they can handle," the Consumer Action Law Centre's senior policy officer Katherine Temple told the ABC.
Businesses who use the platform "aren't required to do any form of responsible lending checks," she continued. In other words, someone who might be in over their head financially could dig themselves into a deeper hole.
That's not to say there's no failsafes at all. Afterpay say they "apply strict personal order and account limits" which only increase if the customer maintains a good repayment history. Furthermore, new orders are not approved if any payments are outstanding.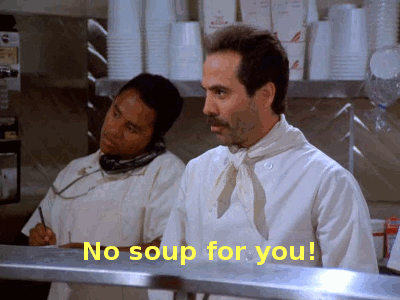 The average order on the platform is around $150, so even if someone does bite off more than they can chew, it can be dealt with before the balance becomes menacing.
So should you get amongst it? Sure, as long as you can definitely make the payments when they're due. If you're already under a mountain of debt, it's better to avoid services like these until you pay down what you already owe.
Like any debt you plan to take on, it's important to suss out your budget to understand what you can and can't afford, even if it is only a short term loan.
As long as you're always mindful of your hard-earned dollars, you'll be sweet, mate.