Contributor: Louis Hanson
There may be a number of reasons why you're looking to burn $1K in food.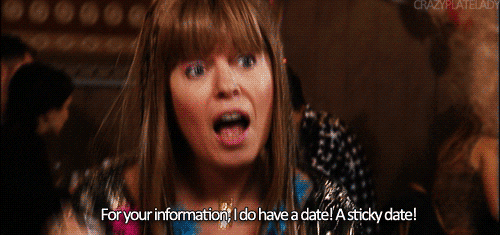 1. As said by Kimmy before I got the chance (rewd), it's d8 night, and you've accidentally hyped it up.
2. It's the one night in the year when you're ready to treat yourself.
3. You've realised the luxe life is for you, and that food is more important than living under a roof.
4. You happen to stumble upon $1K. Just casually.
5. You won one those new $2 Instant Scratch-Its' where you could win $1K a week for an entire year (Side note: we're also giving away a scrumptious $1K a week here, which could also be yours).

This week you've told us you'd throw your extra $1K at Daily Smashed Avos so it's clear most of you are all about that food life.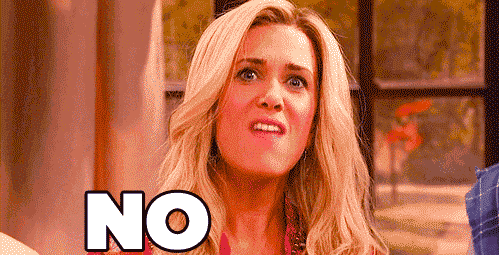 Whatever the reason, we've got you covered with some of the priciest places around Oz to splash the cash. Ready to spend $450 on half a carrot? Treat yourself. You go, Glen Coco.
VUE DE MONDE, MELBOURNE
Vue de Monde literally tops every expensive list there is. Let's talk facts: from next month, the menu price will begin at $275 per person. BEGIN. It's a cracker of a view though – you'd be observing Melbourne's cityscape from level 55 of the Rialto. Yes, this place poops gold, but with $1K in your pocket you could treat that special someone to a ridiculously luxe night. Reow.
TETSUYA'S, SYDNEY
Situated in the heart of Sydney, Tetsuya's is heritage-listed prime real estate. The restaurant, which focuses on Japanese-inspired creations, serves a set degustation menu at a low-key price of $240 per head. Huge mood. Tetsuya's also gives you a lil seat for your handbag, BTW. Huger mood.
MAGILL ESTATE RESTAURANT, ADELAIDE
You know a place is destined to be boujee when they are literally built on the birthing grounds of Penfolds. Such is the case with Penfolds Magill Estate Restaurant, one of the most esteemed (and priciest) restaurants in Adelaide. They offer a tasting menu from Thursday to Saturday featuring some of their signature dishes for a keen $190 per head. There's also the option to match the food with some unidentified happy waters. BRB, literally scouring my car floor for change.
AUBERGINE, CANBERRA
If I owned a restaurant, I too would name it with the illustrious eggplant emoji in mind. *High-key winky face*
Anyhoo, Aubergine Restaurant offers 4 courses starting from $98 per head. Think about it this way – with your newfound $1K, you could shout you and 9 friends to a 4-course meal and be the life of the party once more. They'll invite you to things again!

STOKEHOUSE Q, BRISBANE

Congratulations: your cash-money now affords you some scenic views. Enter Stokehouse Q, one of Brisbane's finest and boujee-est restaurants. How about you start with Seared yellowfin tuna, before heading onto some Spring lamb with rainbow chard and ras el hanout, all while having front-row seats to the beautiful and, more importantly, Instagrammable Brisbane River? You'll feel like you're dripping in opulence.
WILDFLOWER, PERTH
This gem is situated on a Perth CBD rooftop space, which means stellar views and a contemporary feel. Feeling slightly peckish? How about you treat you and your mates to a cute 5 course tasting menu starting from a casual $145 per head? You'll feel like an absolute baller.
LANDSCAPE, HOBART
Landscape is, and potentially will always be (calling it), one of Hobart's hottest restaurants. Situated in a contemporary, dark space, and surrounded by the art of John Glover, you'll feel like you're literally dripping in opulence. Taste the luxury… taste all of it! If I were you, the lucky soul with $1K, I would dine alone (because that's my current mood) and order 3 serves of 300g Wagyu Eye Fillet, because why not? Live your best life.
CHAR RESTAURANT, DARWIN
With a cheeky $1K in your pocket, the opportunities are endless. You could treat yourself, for example, to first class tickets on an all-Oz adventure to Darwin! What could be more quintessentially Darwin than a glass-fronted steakhouse right on the Esplanade? Nothing, argues Char Restaurant. In the mood for a $70+ rib fillet for you and your mates? Char Restaurant is your El Paradiso. Pass the oysters, you boujee kid.
Alright, enough about grub. To celebrate Instant Scratch-Its' new $2 Live the Life ticket where you could win 'Win $1K A Week For A Year', available for purchase at newsagents, you also have a chance to win a scrumptious $1K a week here! To enter, all you have to do is tell us below how you'd choose to live it up with a finger-lickin' $1K in your pocket, and those boujee dreams could be a reality.
Delish.
[competition-button link="https://www.pedestrian.tv/live-the-life/"]