Amazon, the virtual marketplace of just about anything a person could want, had their first local Black Friday sales this year, and we Aussies were bloody loving it…so we could purchase the heck out of dishwashing tablets?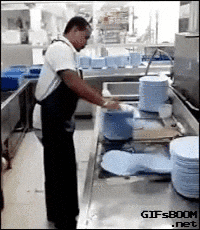 Seriously Australia, are we not a little more interesting than this? Well yes actually we are SLIGHTLY more interesting than that, thanks only to the fact that the number 1 deal we took advantage of was the 35% off select video games, of which Red Dead Redemption II was the most popular game purchased, which doesn't surprise me at all seeing as I'm the very opposite of a gaming fan and even I know the hype around that bad boy.
But then, THEN, coming in at number 2 MOST PURCHASED deals was a 94-pack of Finish All in 1 Max dishwasher tablets for less than half price at $16.99. I mean sure, that's a good deal and a practical purchase, but gah so dull especially considering Christmas is around the corner! Then again maybe it was the thought of all those dirty dishes from Chrissy Day lunch that motivated the extreme purchasing, which I guess is more acceptable to me.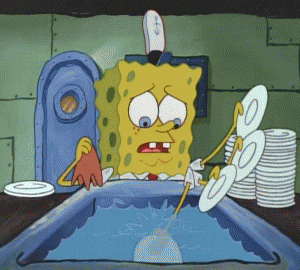 The rest of Australia's most loved deals were all much more present-y. Besides Red Dead, you all also took advantage of the Black Friday video game deals for Nintendo Switch. Your favourite Amazon device was the Echo Dot. Sticking on the electronics theme, Bose Series II QuietComfort 35 wireless noise cancelling headphones took out top spot for consumer electronics and is now sold out.
Back in my wheelhouse of knowledge, the best selling toys were the Fortnite Edition Monopoly Board Game (who even knew that was a thing? Are video games taking over my board games as well now?), with Barbie Dream Camper coming in second and Lego being the most popular brand overall.
Homewares were all about the Roomba 605 Robotic Vacuum, which is adorable to me, and Michele Obama's new book Becoming was the most bought book deal. I mean, the lady is great so that's fair. Finally, in the world of fashion, Bonds, Calvin Klein, Tommy Hilfiger, Nike and Birkenstock were all super popular so expect some comfy shoes and undies and a bit of man-fume for Xmas.