To sign up for our daily newsletter filled with the latest news, goss and other stuff you should care about, head HERE. For a running feed of all our stories, follow us on Twitter HERE. Or, bookmark the PEDESTRIAN.TV homepage to visit whenever you need a news fix.
The sacred middle aisle at ALDI has gotten a bit heavier this week, because weighted blankets have returned to the hallowed grounds of truly weird shit. God, do we love to see it, and lord do we want to be squished by them immediately.
Hitting stores from Wednesday, January 27 (that's today), the weighted blankets are big enough to just about cover a double bed – which means they're the perfect size to burrito yourself up in on the couch and pretend a large dog is slowly flattening you into the cushions.
I know what you're probably thinking, and yes it's a bit warm to be snuggling up with an absolute heaver of a comforter at the moment, but this latest drop from ALDI features a cooling cover, which I'm sure is some kind of linen magic that I'll never truly understand.
Thankfully, the covers are also removable and machine washable, so there's no need to worry about lugging it to a dry cleaner when you inevitably drop food on it. You know you will, I know I will.
Honestly, my weighted blanket got a hell of a workout during the lockdown months here in Melbourne, and got passed between houses when people needed a bit of extra comfort, so I can't stress enough how bloody good these things are for calming you the fuck down when everything's a bit of a mess. Also it made me feel like a big, toasty cinnamon bun when I was fully blissing out under there.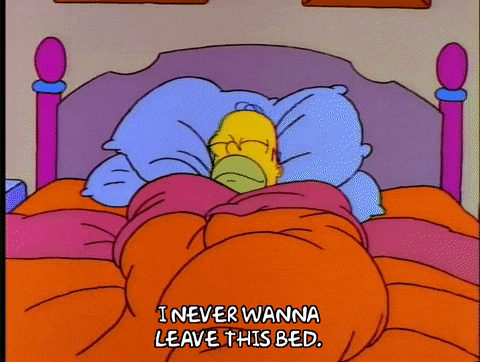 Precisely this.
Unlike the blankets themselves, or other options out there at the moment, the price tag isn't too bloody hefty. These bad boys will only set you back $69.99 (nice) for either a 6.8kg or a 9kg option. Ok so they're not bang on $69, but the joke really needed to be made.
So if your true dream and goal in 2021 is to be calmed by a blanket you can also do a workout with (or crushed by ten of them all piled on top of each other), then ALDI has got you covered, quite literally.
Image: Universal Pictures