The mysterious cloud surrounding Captain Marvel is slowly lifting thanks to the bloody gems over at Entertainment Weekly who've given us an in-depth look at our new queen via, wait for it, A CAPTAIN MARVEL COVER!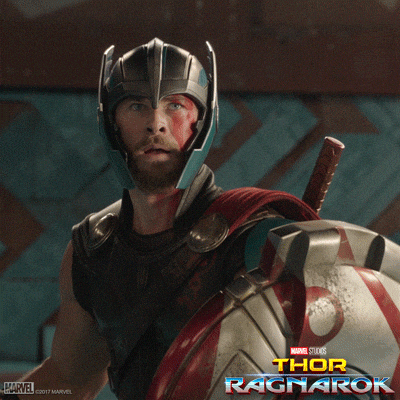 The IRL butt-kicking babe Brie Larson teased that something was going down via her Twitter yesterday.
By tagging EW, I instantly suspected that it would be a cover special as is tradition for most blockbuster movies.
Hey @EW I'm bored. Wanna break the Internet tomorrow?

— Brie Larson (@brielarson) September 5, 2018
The cover is a magnificent work of art, portraying our hero in a commanding light with energy pulsating from her hands, indicating that she's about to kick ass.
Take note of her apt coverline that reads 'The Future Is Female! Your very first look at the galaxy's newest – and most powerful – star."
The future is female! Here's your exclusive first look at @BrieLarson as @CaptainMarvel, the galaxy's newest — and most powerful — star: https://t.co/EKfHhGIhUa pic.twitter.com/xhD00bdfF0

— Entertainment Weekly (@EW) September 5, 2018
If you have a slide through the freshly released photos via EW's Instagram, you'll see Carol Danvers (Captain Marvel), an ex-U.S. Air Force pilot aboard a jet.
You'll also see our first look at Jude Law's character Mar-Vell / Walter Lawson, Danvers' mentor.
A v. v. v. young Nick Fury (Samuel L. Jackson) features in the gallery with a cut on his eye brow.
We're introduced to her squad of heroes Ronan (Lee Pace), Korath (Djimon Hounsou), Att-Lass (Algenis Perez Soto), Bron-Char (Rune Temte) and Minn-Erva (Gemma Chan).
And lastly we cop a look at the villains of the flick, the Skrulls (those green looking creatures at the end).
Speaking with the publication, Larson provided a little insight into what makes her character tick.
"She can't help but be herself," Larson tells EW. "She can be aggressive, and she can have a temper, and she can be a little invasive and in your face. She's also quick to jump to things, which makes her amazing in battle because she's the first one out there and doesn't always wait for orders. But the [not] waiting for orders is, to some, a character flaw."
Captain Marvel takes place in the mid-'90s, before Captain America had been thawed or Iron Man built his suits, which kinda makes her the OG, no?
"This is not a superhero who's perfect or otherworldly or has some godlike connection," says Anna Boden, who's the MCU's first female director. "But what makes her special is just how human she is. She's funny, but doesn't always tell good jokes. And she can be headstrong and reckless and doesn't always make the perfect decisions for herself. But at her core, she has so much heart and so much humanity — and all of its messiness."
Keep your eyes and alerts on EW's socials as they'll reportedly be dropping new tantalising deets about the flick over the next few days.
See @BrieLarson, Jude Law and @SamuelLJackson in these 10 exclusive new photos from #CaptainMarvel: https://t.co/lORjocbqsg @CaptainMarvel pic.twitter.com/nftmVxisqP

— Entertainment Weekly (@EW) September 5, 2018