The countdown is on for the epic finale of the Avengers saga and I can hardly fkn wait!
To add to the excitement, official Marvel peeps may have just dropped the title for the second part of Infinity War.
Same, Tom
The news comes direct from cinematographer Trent Opaloch who worked on Joe and Anthony Russo's Marvel movies including Captain America: Winter Soldier, Captain America: Civil War, and Avengers: Infinity War.
Eagle-eyed fans have noticed that the credits on his website state that he's worked on Avengers 4, which he lists as Avengers: End Game.
After the announcement went viral across the interwebs, Opaloch changed the title to 'Avengers 4', presumably 'coz he got an angry phone call from the Russo brothers about spoiling the title.
I mean, who does he think he is? Tom Holland?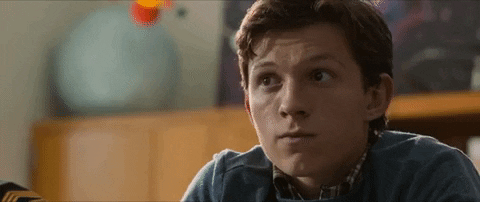 Joe Russo previously told Uproxx that the title of the final flick wasn't spoken in Infinity War which would disprove the theory as in the film's third act, Doctor Strange told Iron Man that they're "in the end game now".
However, that was two months ago and it's possible that the brothers only just came up with the title to end the saga.
Meanwhile, Joe Russo previously told ComicBook.com that the closest guess to the correct title so far was Avengers: Almost Forever.
Regardless, with just nine months until the release of Avengers 4, all will be revealed V. soon…