At PEDESTRIAN.TV, we independently choose and write about stuff we love and think you'll froth too. We have affiliate partnerships so we might get a bit of money from any purchase you make based on our recs, cool? Cool. FYI - prices are accurate and items in stock at the time of posting.
Your binge-watching appetite is about to be very much satiated soon because a whole smorgasbord of films and TV shows is about to land on Disney Plus as part of its new entertainment section. It's called Star, and it's bringing heaps of new content to the streaming service – from classic films to beloved TV shows.
It's so bloody brand spanking new, we thought we'd give you a bit of a rundown of everything to expect when it all drops in late February, mostly so you don't wind up panicking over what to watch.
What Is Star?
Announced as part of the big Investor Day presentation back in December, Star on Disney Plus is a brand new entertainment channel (so to speak) filled with movies and TV shows from Disney Television Studios, FX, 21st Century Fox and more that are more for the adults of the house.
The section will have its own Star Originals, like other streaming services have, and will also be home to heaps of iconic films and award-winning series. It's pretty much doubling the amount of content already available on the platform, which is great if you've already torn through every season of The Simpsons.
When Does Star Land On Disney Plus?
The new channel/section lands on your Disney Plus account from February 23, for existing and new accounts.
Do I Have To Subscribe To Star?
Nope! It'll just show up as a new selection next to the existing sections like Disney, Pixar, Marvel, Star Wars, and National Geographic. You don't have to do a thing.
What Will Be On Star?
Buckle in for this one, because it's a doozy. With the Disney Plus launch of Star, a whole swathe of new titles will be loaded up and ready to watch from February 23. There's going to be nearly 450 films (447, to be exact) and 155 television series landing with the new entertainment channel, including some solid multi-season shows for you to kick into a big binge sesh.
Eight seasons of 24. Nine seasons of Bob's Burgers. Four seasons and one event series of Prison Break. Eleven seasons of The X Files. Movies like the Alien and Predator series, the Deadpool films, Christmas classics Die Hard, Die Hard 2, and the not-Christmas classic Die Hard With A Vengeance, the aesthetically-pleasing Grand Budapest Hotel, Liam Neeson's finest work in the Taken series, Starship Troopers, Jojo Rabbit, Need For Speed, John Tucker Must Die – all the faves.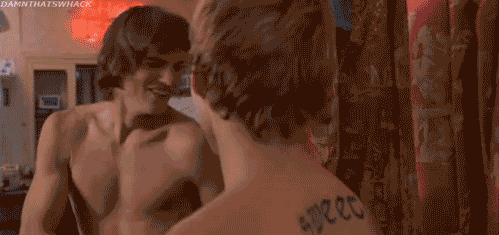 There's some truly good stuff to watch in here, so your butt groove better get ready for a good working out.
Alongside the huge number of iconic and much-loved films and TV shows, four Star Original movies will land on Feb 23: Big Sky, Helstrom, Solar Opposites, and Love, Victor.
Does This Mean My Disney Plus Subscription Price Will Go Up?
There's a slight catch to all of this good news about shitloads of new things to watch at home on demand – it comes at a price. Specifically, Disney Plus accounts will bump up from $8.99 a month (or $89.99 a year) to $11.99 a month ($119.99 a year) from February 23.
If you've already got a Disney Plus subscription before the rollout of Star and all its content, however, your subscription rates won't go up until after August 23, 2021.
Your best bet to get around paying the higher rate is to bite the bullet and get a yearly sub before February 23. That way you won't have to pay the higher rate until this time next year. Sneaky.
You can sign up for an account over on the Disney Plus website, so you're all ready to go when all the new stuff drops on Star at the end of February.
Image: 20th Century Fox