We're only three months into 2019 and it's already been one helluva year, both in the news and in our personal lives, I'm sure.
[jwplayer a9T79XcZ]
So if, like me, you're in major need of some ~rejuvenation~ and you're also a believer in the power of the moon's energy, then you're in luck 'coz tonight is a v. special night in the lunar calendar: the Super Worm Equinox Moon.
This mystical event occurs when a supermoon falls on the same day as the equinox, which is when the sun crosses the plane of the Earth's equator, making night and day of equal length.
So for the science-y side of things, the reason why it's called a Worm Moon is 'coz it coincides with the time of year when earthworms emerge from under the soil in the northern hemisphere.
And as for the *spiritual* side, according to Thomas's Old Farmers Almanac (a trusted old school witchy-type text circa 1792), the moon radiates healing energy, more so than a regular 'ol full moon, so now is the time for manifestations of growth, health and harmony.
Got crystals that need charging? Whack them on your window sill tonight for ongoing healing properties. Got a wish you want granted or an affirmation for the rest of the year? Write that shit down and meditate on it to send your request out into the universe and kick off the manifestation process.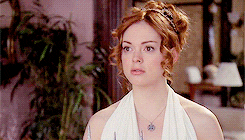 Unfortunately what we'll be seeing here in the southern hemisphere won't quite be the same as what people in the northern hemisphere will be seeing but according to ancient wisdom, we'll still feel the sacred lunar effects of the Super Worm Equinox Moon.
Us Aussies will be graced with the presence of a supermoon which is still a spectacular sight, nonetheless.
The best time to suss it is between 2am – 3am, AEDT, which is great news for the night owls who plan on howling under the magic moon tonight.