The world needs the Spice Girls right now. Not because their songs still slap. Not because their style is iconic. Not even because their music videos were works of god damn art. I mean, all those points are extremely valid, but there are more pressing reasons why we need them.
In an age where serial abusers are brought to power and sleazy reality stars are idolised, here's a group of women who stand for feminism and equality. And when I say 'stand for', I don't mean they share inspirational quotes on social media as their sole means of backing a cause, I mean they literally stop interviews to educate racists on why their racist ways absolutely suck.
A video from 1997 just resurfaced on Instagram where the girls appear on a Dutch TV show. Apparently there's some cooked Dutch tradition where they think it's comical to paint their faces black and prance around in public for entertainment.
Anyway, the Spice Girls weren't having a bar of it and when the blackfaced performers were invited to join them on stage, the girls let 'em have it.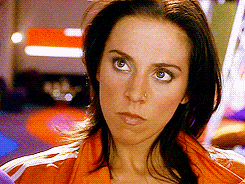 "I don't like them!" Mel B immediately yelled with Geri adding, "We don't like them!"
The girls simultaneously shouted "No!" as the host encouraged the performers to come out.
"I think you shouldn't paint their faces, you should get proper black people to do it. You shouldn't paint their faces, I don't think that's very good," she said calmly but forcefully.
"Hear hear!" Mel C concurred.
"But it's tradition, that's culture," the bozo TV host responded, thinking that was gonna fly.
"Yeah but you should get it proper," Mel B insists. "You should change it, you shouldn't paint their faces, this is the nineties."
Things got even more messed up as the host said "it's [Nelson] Mandela, hello" in reference to one of the performers and the audience laughed. Yeah, let's mock an imprisoned man who went down fighting for freedom. What a thigh slapper.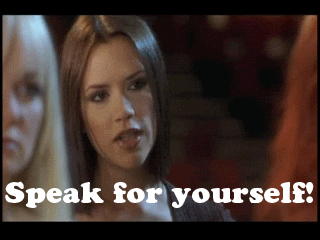 "It's the nineties," Mel C can be heard shouting in the background.
As the host continues to push his BS "BuT iT's CuLtUrE" argument, Geri, girl power queen, says "You need to update your culture."
Check out the clip below, tracked down by pop culture Insta page Throwback Pop Moments.
I'd also like to remind you that Golliwog (later titled 'Scalliwag') biscuits were still being sold by Arnott's as recently as 2010 and that Golliwog dolls won first, second and fourth place in their class at the Royal Adelaide Show this year.
Considering this interview occurred more then 20 years ago, you've gotta give the girls mega props for being astronomically ahead of their time.
Welcome back, ladies. We've bloody missed ya!