Ahhh, celebrity gossip. We all secretly love it. Hell, here at PEDESTRIAN.TV we often report on it ourselves if it's juicy as fuck. But since we're not a tabloid, we're not in the business of making it up entirely — we leave that up to our friends over at New Idea, NW, Woman's Day et al.
And today, we're really feeling for the editor of New Idea. They really took a punt and it failed spectacularly. Behold:
Credit: New Idea.
There it is. You can picture the final cover meeting on Friday as the New Idea team rolled the dice on a Prince Harry and Meghan Markle breakup yarn for the cover of this week's issue and sent that damn thing to print. They dusted off their hands and waited for the easy week of big sales to roll in.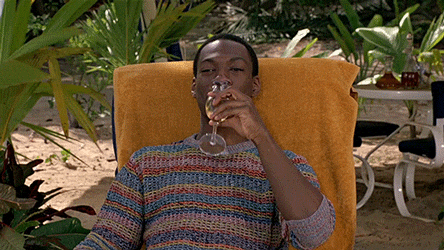 Pictured: the editor of New Idea on Friday evening.
The magazine hit the newsstands just hours before Meghan and Harry made an official pregnancy announcement, with a spokesperson for the couple confirming to slightly more reputable tabloid, US-based People: "We can confirm that Archie is going to be a big brother. The Duke and Duchess of Sussex are overjoyed to be expecting their second child."
I mean, the couple look very much on the rocks in this pic. It's definitely all over between them. Pack up your shit Harry, and find a sad, shabby divorcé dad apartment in a moderately dodgy suburb near Meghan's place. You guys are donezo.
According to the Daily Mail, the New Idea cover headline itself is a beat-up of the cover story, which "is actually about Meghan Markle and Prince Harry possibly being 'stripped of their [royal] titles once and for all' after leaving Britain for the US." A classic tabloid move which has backfired spectacularly today. You love to see it.
Poor New Idea reposted the image to their Instagram with no mention of their own Meghan Markle / Prince Harry-themed cover story, and we highly doubt they will ever mention it again. Somewhere, the New Idea editor is pouring vodka into a coffee mug just to get through today. Have one on us doll.
Image: Misan Harriman / New Idea