While recent reports have suggested that Kylie Jenner and Travis Scott were on the road to a breakup following cheating rumours, the beauty boss' latest Instagram post has proven that your mom and dad are doing okay. Better than okay, in fact.
[jwplayer 8iMCJxSH]
To honour her muso man's bday, Kylizzle shared a bunch of loved up snaps and the caption is seriously raising eyebrows.
https://www.instagram.com/p/Bw41A7EnDcB/
"Watching you evolve into the partner, friend, son, and father you are today has been so fulfilling," she begins.
"My real life bestie & hubby all wrapped into one. I love you and I'm so so proud of you. Happy happy birthday."
She concludes, wait for it, "Let's fuck around and have another baby."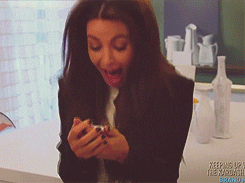 That last bit was immediately met with shocked responses from fans who took this to mean that Stormi is v. close to having a younger brother or sister.
"Yes to more babies!" Wrote one fan. "Bro, the last sentence. Protect this couple at all costs," wrote another.
Travis later responded to the sweet post, writing: "I love u mama/Wifey. We shall rage 4ever."
Ya see that? Wifey. WIFEY.
While that term makes me absolutely nauseous, it could very well be an indication that the pair are either secretly married, engaged or on the road to becoming engaged.
Stop teasing us with your sappy social media comments and just givvus the tea already, pls!