The world is still abuzz with chatter about the Kim Kardashian / Kanye West vs Taylor Swift feud, and I dunno about you lot, but I'm still determined to get to the bottom of who leaked the damning phone call.
A coupla days ago, we published an investigation that looked at possible suspects who had means, motive and opportunity to hack Kimye's Cloud and share the vid.
Have a read of the investigation HERE.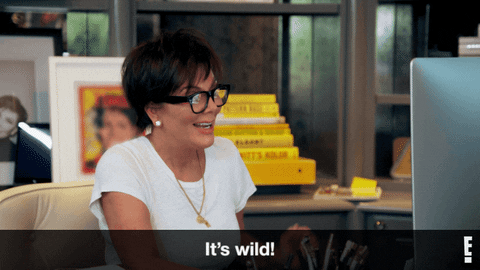 Among the suspects were enemies, friends and family members of the gruesome twosome, including Kim's big sister Kourtney Kardashian.
The reason why I popped Kourt on the list was because she and Kim's relationship has become increasingly more tense over the years and in the trailer for the latest season of Keeping Up With The Kardashians, Kim and Kourt come to blows.
Now, a new trailer has dropped, where Kourt actually threatened to screw with Kim's life.
"I will fuck you up, you literal cunt," Kourtney screams at Kim, as she throws a water bottle at her sister.
Have a go at the wild trailer below:
As we don't really know where the two stand right now (with rumours circulating that Kourt wants to yeet the fuck out of the show to escape her younger sis), it's possible that this was a Kourtney Kardashian revenge plot.
It's likely that she has access to Kim's Cloud and with these embarrassing KUWTK scenes coming out, the savage as fuck eldest Kardashian sis probably wanted to drag her rival's reputation through the mud.
Mission accomplished, I reckon.