It's the end of a decade, baby! To celebrate/commiserate, we're remembering all the excellent & excellently batshit stuff that went down in the 2010s, from celeb drama to moments that changed the world forever. Get into it, folks.
I think we all remember where we were on July 24, 2012. It's the day our worlds came crashing down, the day People magazine reported that Kristen Stewart had cheated on her boyfriend and Twilight co-star Robert Pattinson and we realised that the most perfect couple in the world might not be so perfect after all.
Weirdly, I wasn't a huge fan of K. Stew or R.Pattz separately. But gosh darnit, do I froth a high-profile celebrity power couple. I adored how they were ridiculously secretive about their relationship for so long, so much so that when it was finally confirmed I was 1000% invested. I shipped Robsten hard. So when these reports about a supposed affair with "Snow White and the Huntsman" director Rupert Sanders came out, they rocked my world.
I remember being at work – I was a writer at young women's monthly magazine CLEO at the time, and my work pals and I were all deeply invested and also all had time to sit and gasbag about celeb relationships for an hour because monthly deadlines, am I right?! Anyway, at first, these People stories were very much "sources claim", so we all decided to take it with a giant grain of salt. "It's just gossip!" we all said, with a sinking feeling.
The July 24 article quoted sources who said that then 22-year-old Kristen was "absolutely devastated," saying "it was a mistake and a complete lapse in judgment." The report went on to say: "She wasn't having an affair with Rupert. It was just a fleeting moment that shouldn't have happened. She never meant to hurt anyone. She's a good person who just made a bad choice."
Pretty standard celeb fodder really, but anyone who knows their tabloids knows that People is a pretty reputable one as gossip rags go. And it turned out, they were on the money. The very next day, on July 25, Kristen issued a shock statement to the outlet that said:
I'm deeply sorry for the hurt and embarrassment I've caused to those close to me and everyone this has affected. This momentary indiscretion has jeopardised the most important thing in my life, the person I love and respect the most, Rob. I love him, I love him, I'm so sorry.
I will never, ever get over how deeply strange this paragraph is. Firstly, the fact that a 22-year-old had to justify her behaviour to the entire world is cooked in itself. And it's just so… personal. That last bit feels like something she should just say to Rob himself, no?
Next up was the very married and very father of two, 41-year-old Rupert Sanders issuing his own apology to People, who must have been shitting in their hands and clapping, as my mum would say, with all these exclusive quotes coming their way.
I am utterly distraught about the pain I have caused my family. My beautiful wife and heavenly children are all I have in this world. I love them with all my heart. I am praying that we can get through this together.
(They didn't. His wife Liberty Ross filed for divorce in January 2013, just 6 months after this shitshow.)
The very next day, July 26, the Daily Mail published paparazzi pics of Robert Pattinson moving out of the LA house he shared with K.Stew. I vaguely remember that his Water for Elephants co-star Reese Witherspoon kindly offered up her country house for him to stay in which always struck me as very supportive. After all, she knows what a high-profile breakup feels like. Side note, how depressing is this mental image from the Mail's article?
Robert Pattinson was spotted removing a truckload of his belongings, in addition to his two dogs Bear and Bernie, from Kristen Stewart's Los Feliz, California abode on Sunday.His dogs were in the passenger seat of his truck, as a suitcase and several trash bags covered the bed.
His belongings in trash bags. His dogs on the front seat. I can't.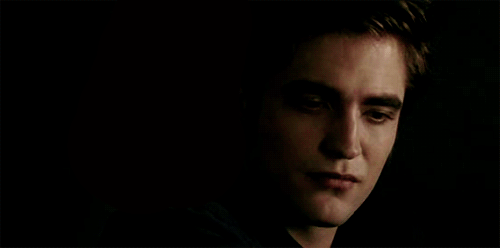 Outside of the K.Stew / R.Pattz bubble, we were picking up the pieces and moving on. The initial shock, confusion, anger and grief had subsided into a sort of acceptance, and I personally was excited to be attending my first Splendour in the Grass on a work-related famil with other journalists. Obviously at the airport and on the plane there, a lot of our chatter was dedicated to dissecting the previous days' drama. Kristen Stewart and Rupert Sanders' horny transgression helped break the ice for a bunch of journos who were about to spend days together, so I guess something good came out of it.
But we didn't know how much the shit was about to hit the fan, again. On Day 3 of Splendour, July 29, we all woke up to the horrific news that there was now photo evidence of Kristen and Rupert's toey shenanigans. One of the journos on the trip was the photo editor for an Aussie tabloid mag and had the intel that paparazzi pics were circulating of Kristen and Rupert dressed in trackpants making out on the side of a very public road in LA back on July 17 – just a week before the news broke of the affair.
Us Weekly published the pics the next day, and you can still see them right HERE if you want to relive the torment. There were also sordid quotes from "witnesses" who said things like: "Kristen was sitting with her back up against that driver's-side window, and this guy was kissing her entire body." And it's all right there in the pics. This witness was not lying.
Although that period in late July was the most hectic in terms of the drama, it really was the story of 2012. In October, the final Twilight instalment Breaking Dawn: Part 2 geared up for release and the stars hit the publicity trail, and Robert Pattinson and Kristen Stewart were spotted together a bunch of times prompting chat of a glorious reunion.
Of course, future US president Donald Trump (??) just had to weigh in on the Kristen Stewart / Robert Pattinson sitcho.
Robert Pattinson should not take back Kristen Stewart. She cheated on him like a dog & will do it again–just watch. He can do much better!

— Donald J. Trump (@realDonaldTrump) October 17, 2012
Lots of response to my Pattinson/Kristen Stewart reunion. She will cheat again–100 certain–am I ever wrong?

— Donald J. Trump (@realDonaldTrump) October 18, 2012
Mate, no one asked you?
In November, Robert and Kristen walked the red carpet at the premiere if Breaking Dawn: Part 2 but didn't necessarily seem too comfortable. Although it was claimed they were back together, by the following April, just like the Rupert and Liberty marriage, Robsten was done for good. But the effects were felt for some time (aside from me, in 2019, still talking about it I mean). In 2014 Kristen was dropped from the "Snow White and the Huntsman" sequel which is some BS because she was bloody SNOW WHITE. And, right now in 2019, Kristen is still talking about the fallout of the drama.
She told Howard Stern THIS WEEK (see, I'm not the only one still banging on about this) some details about the fling with Rupert Sanders, saying: "I did not fuck him", before adding "This is the most candid interview". The shock jock asked why she didn't clarify at the time that the relationship wasn't sexual, to which she replied: "Well, who's going to believe me? It looked like… you make out with a dude in public it looks like you did [have sex]."
Kristen went on to make the most excellent point about the pre-#MeToo society back then.
We lived in a different time then, you know what I mean? I feel like the slut-shaming that went down was so absurd. And they should've put me in that movie! It would've been better. Not to be a dick, but… They didn't put me in that movie because I went through such a highly publicised scandal, and so they were like scared of touching that.

"That was a really hard period of my life. I was really young. I didn't really know how to deal with that. I made some mistakes. And honestly, it's no one's business. And, people get over shit like that, you know what I mean? It's really not a big deal. Basically, what I'm saying is, the work to me genuinely was ignored in a really sort of frivolous, silly, petty way. For a group of adult people who were supposed to be running studios and making films? Honestly, the film industry in Hollywood is so fear-based.
Kristen Stewart, we're not worthy of you.
As for R,Pattz, he said in 2014 to Esquire about the cheating scandal and breakup: "Shit happens, you know? It's just young people… it's normal! And honestly, who gives a shit?"
I do, Robert Pattinson. I do.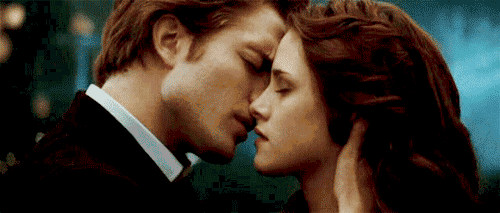 Image: Getty Images / Jeff Kravitz / FilmMagic