Joining your high school crush Robert Pattinson in the superhero flick The Batman is babetown Zoë Kravitz who has been cast as Catwoman.
Variety just spilled the epic announcement and revealed that filming is expected to start on the Warner Bros.-DC Comics flick in late 2019 or early 2020.
This isn't Kravitz's first superhero role as she previously starred in an X-Men flick and was also pretty gritty in Mad Max: Fury Road.
Kravitz as Angel in X-Men: First Class
She most recently played the embattled Bonnie in the first and second season of HBO's Big Little Lies.
And as for the feline shoes she'll be stepping into, Catwoman (real name: Selina Kyle) has been played in film by Anne Hathaway in 2012's The Dark Knight Rises, Halle Berry in the 2004 disaster of a movie and most iconically by Michelle Pfeiffer in 1992's Batman Returns.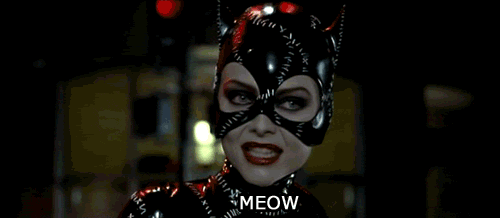 Director Matt Reeves, the filmmaker behind the last two Planet of the Apes sequels, took over directing duties after Ben Affleck stepped away from the project in January 2017.
The Batman is scheduled to hit cinemas on June 25, 2021.