Well, the day has come. Keanu Reeves has stepped out holding hands with his first girlfriend in decades. I knew the day would come, but maybe also somewhere in my heart I thought I would marry Keanu Reeves? And have thought that since I was approximately 10 years old?
You didn't come here to hear about my Keanu obsession though — but if you like, you can read about it HERE. And HERE. And HERE — you came here for the tea on who this glorious man is dating, didn't you.
Over the weekend, Keanu attended the LACMA Art + Film Gala in Los Angeles, joined by who the Daily Mail tells me is his "business collaborator" Alexandra Grant. I'm sorry, but look at these two. The only thing they're collaborating on is being in LOVE.
The pair posed on the red carpet clutching each other's hands in a very incriminating, "couply" way. You cannot tell me these two are just pals.
I have to say, Alexandra looks very smug indeed about this turn of events. From business collaborators to red carpet hand-holders, who can bloody blame her for looking like the cat who got the cream?
It seems Alexandra, 46, and Keanu, 55, have known each other for yonks, with the Daily Mail providing me with more backstory: Alexandra, an artist, and Keanu, a would-be poet, worked together on a couple of books Ode To Happiness (published 2011) and Shadows (published 2016) and also co-own publishing house X Artists' Books.
While I'm personally sad for myself, I really, really am happy for Keanu. He's been pretty quiet on the romance front for basically 20 years, with his last (public) girlfriend being actress Jennifer Syme. In December 1999, she gave birth to their daughter Ava Archer Syme-Reeves, who was sadly stillborn.
The couple broke up, and just a few months later, Jennifer died when the car she was driving collided with a row parked cars. Understandably, Keanu has mainly focused on work and not romance ever since going through these horrific ordeals, so it's nice to see him happy again.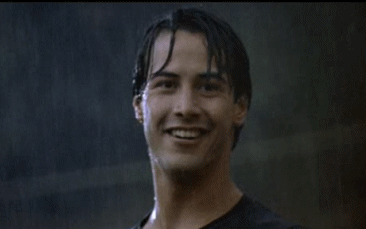 Image: Axelle / Bauer-Griffin / FilmMagic