Here's the deal: I'm a total Kardashian stan and sing that proudly from the rooftops.
I've been following them since day dot. I've studied every social media post, investigated every public scandal and I can guarantee you that literally nobody knows more about this family than me.
So you can take my word for it when I say that they have been fucking with us this entire time.
They are masters of manipulation, soldiers of scheming and crones of contriving elaborate public scandals to keep people keeping up with them.
Still don't believe me? Well, I've got the receipts bb. Here, I've poured through all the Kar-Jenner scandals, past and present, and the ~convenient~ timing that they all went down to prove that every goddamn public spectacle has been nothing but a ratings grab…
SEASON 1 – Genesis: The sex tape
In January 2007, the most famous member of the Kardashian krew was Robert Kardashian Sr, the deceased patriarch of the soon-to-be reality TV empire who defended OJ Simpson during the infamous trial.
Kris Jenner was merely the missus of Caitlyn Jenner and Kim Kardashian was PA to Paris Hilton.
Then in February of 2007, Kim's sex tape with ex Ray J was unleashed to the world by a shady source, who to this day remains unknown*, thus propelling the relatively unknown socialite into headlines across the world.
In October of the same year, the very first episode of Keeping Up With The Kardashians aired and thus the Kar-Jenner mania was born.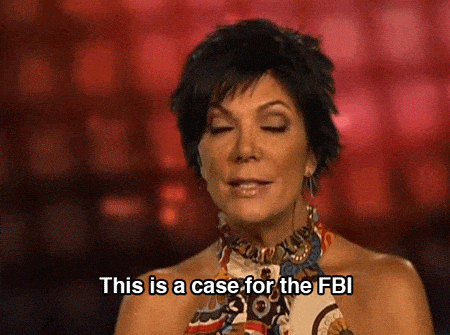 ***
SEVERAL SEASONS / Khloé & Lamar – The cooked marriage of Koko & one of many NBA players
Khloé Kardashian's tumultuous relationship with Lamar Odom spanned several seasons of the series and even included the spinoff Khloé & Lamar.
The pair got hitched in 2009 after one month of dating, just in time to be documented on the show's fourth and fifth seasons, and their spinoff had hit the E! network by 2011.
It didn't take long for their marriage to turn sour and the very public demise of their relationship was a major storyline in Seasons 9, 11 and 12.
For such a short marriage, the series sure milked Lamar for every bit of air time he was worth, meanwhile all the sordid and scandalous details of their relationship was somehow being leaked to the media, prompting fans to watch the series to see what was going down behind closed doors.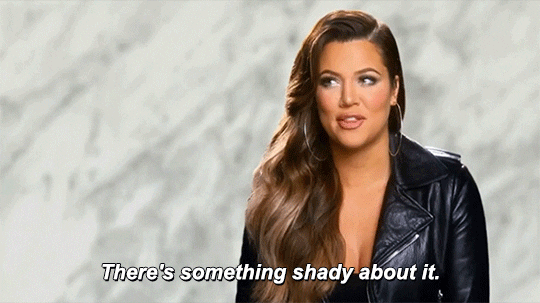 SEASON 6 / Kim's Fairytale Wedding: A Kardashian Event – Kim's 72-day marriage
Kim's 72-day marriage to NBA player Kris Humphries was an absolute clusterfuck that even her own family frequently call her out on.
The whirlwind romance (???) kicked off during the show's sixth season and following their engagement, the pair inked a deal with E! to televise the wedding via the special event Kim's Fairytale Wedding: A Kardashian Event which aired on October 9, 2011.
The good times did not last, however, as on October 31, 2011, just a few weeks after the wedding, Kim filed for divorce, leading many to speculate that Kimba gave him the flick the moment his storyline had already played out and he was therefore no longer interesting.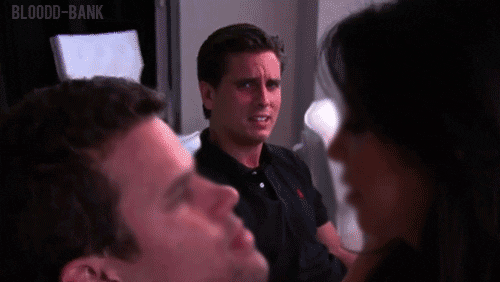 It has been widely rumoured that auditions were held for the 'role' of Kim's husband and that whomever snagged the part would receive a fat sum but Kim maintains that it was true lurve.
Kim clarified in a May 2017 appearance on Watch What Happens Live With Andy Cohen that she knew the marriage was doomed from the beginning. "I just thought, 'Holy shit, I'm 30 years old. I better get this together. I better get married,'" she recalled.
The wedding event received a massive spike in viewers, copping over 8 million US eyes while most eps have 4.7 million viewers on average. Just sayin'.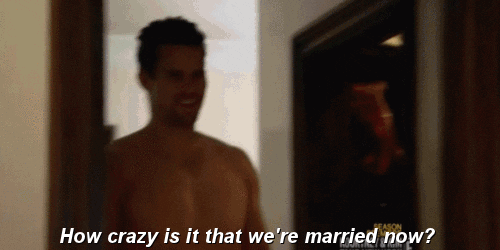 SEASON 12 / Rob & Chyna – Rob & Chyna's match made in hell
This time 'round it was Robert Kardashian's turn to bring the ratings which he did by hitching his wagon to the star of mouthy social media personality Blac Chyna.
From the get-go it was obvious that these two legit hated each other's guts but Chy was extremely thirsty for fame and Robert was presumably under pressure to keep his fam's show going so on paper, they were a perfect match.
Chy was the ideal candidate to create a spicy storyline as she already had Twitter beef with Kylie Jenner, having dated and spawned a child with the beauty boss' then-boyfriend Tyga.
As per usual, the drama played out on social media then became a major talking point on the series.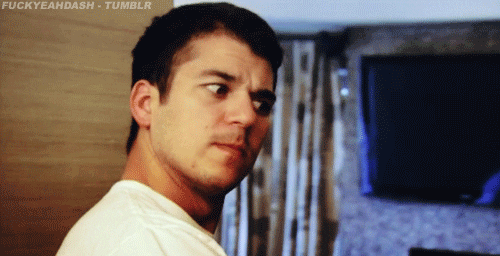 The fam eventually learned to co-exist nicely and the hApPy couple scored their own spin-off series Rob & Chyna which documented Chy's pregnancy with baby Dream.
But as with all other Kar-Jenner relationships, shit eventually hit the fan like, big time and both Rob and Chy's reputations were dragged through the mud, leading to the cancellation of their spinoff and Rob's seclusion from the public eye, but not before becoming a major storyline on seasons 12, 13 and 14 of the series.
I'd also like to add that most on-screen dramas involved Chy and the Kar-Jenner sisters, Rob was merely the glue that kept the scandal going.
SEASON 14 – That fucking Pepsi commercial
Are YOU telling ME that no one on the Kar-Jenner team was able to spot the heinously insulting gaff in that controversial Pepsi commercial?
Would Kris fucking Jenner, the smartest businesswoman on the planet who spawned equally smart businesswomen and hired an entourage of professionals, reviewed the ad and thought 'yep, that's a goer!'
Or worse, did she spot the offensive joke and think 'fuck it, I'm gonna throw my baby under the bus.'
Well yes, she did. But not because she's a sadistic spawn-killer. Nay, she did it because it would lead to the following highly emotional scene that became the opening drama for Season 14 and showed a vulnerable side to her bb who was often accused of having the emotional capacity of a peanut.
SEASON 14 & 15 / Everyone simultaneously gets knocked up
Midway through 2017, ratings for Keeping Up With The Kardashians were at an all-time low. The Paris robbery episode only drew in 1.58 million viewers, according to Forbes, which may sound like a lot but when you compare it to the average of 4.7 million viewers that the show was receiving in 2010, that's a huge-ass slump.
[Note: I did not include the Paris robbery on this list as I did not want to make light of the horrific violence she endured.]
Rumours started to circulate that the shocking drop in viewers could spell the end for KUWTK and many pondered: Is the Kardashian empire over?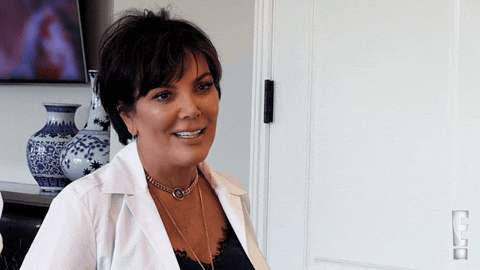 Not on Kris Jenner's watch. In October of that year, the fam miraculously signed a $150 million deal with E!, which is $30 million per season, for five more seasons.
So why did E! strike up such a hefty deal with a failing show?
The mystery was solved by early 2018 as in January Kim announced that she was expecting a baby via surrogate, in March Khloé announced that she was preggers and at the same time, the Kylie pregnancy rumour started circulating.
I'm not saying that Kris Jenner had anything to do with all three sisters expecting bbs at the same time but I also don't believe in coincidences, so do with that what you will.
SEASON 15 / Tristan cheats on Khloé
So the pregnancy announcements had played out in S15 and there wasn't much else happening in the sisters' lives so what bombshell dropped next? Tristan's cheating scandal, of course.
The NBA star was filmed macking on with a coupla chippies at a Hollywood hotspot, rampant with onlookers and cameras.
The footage spread across the internet like wildfire and ultimately became a big fat hook in Season 15 and the topic of his infidelity is still making headlines for them today.
THE FUTURE – The Khloé / Tristan / Jordyn triangle
Things were relatively chill in Kardashian-land when suddenly, another Tristan cheating scandal hit the news. Sure, this was a recycled story so it was total yawnsville until the media discovered that his mistress was none other than Kylie's best friend Jordyn Woods.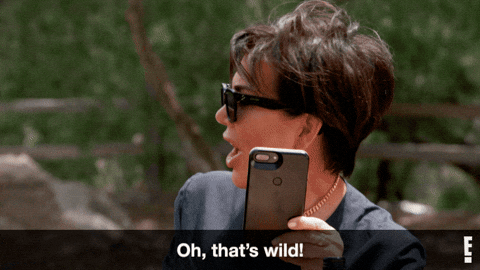 Punters immediately pointed out that this HAS TO be part of some elaborate scheme, right? Or maybe not! Maybe I'm just a cold, cynical journo making shit up for a headline. You're right. It's all legit and definitely not fabricated for ratings. Tristan and Jordyn absolutely cheated and betrayed the fam and the news going viral RN has no meaning. Never mind. Carry on…
…
…
Surprise bitch. The promo for KUWTK Season 16 dropped shortly after and became the main storyline for that season.
And with that, ladies and gents, I rest my kase. These gals have been playing us like a fiddle since day one and will continue to do so despite this exposé because, well, who doesn't love a scandal (whether it's contrived or not)?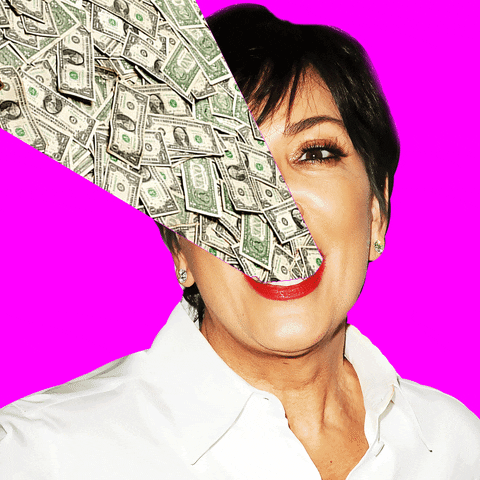 mwahahahaha