The whole Kanye West–Kim Kardashian marriage split shitstorm has been quiet of late, because let's face it the real drama will play out on the final season of Keeping Up With the Kardashians just the way Kris Jenner planned all along.
You've gotta admire the way that woman keeps things TIGHT.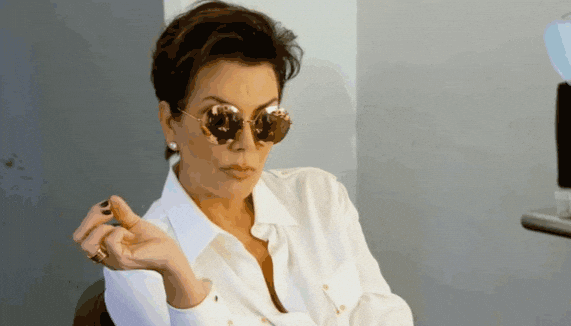 Anyway, there's been tiny little hints and clues that eagle-eyed punters desperate for tea having been reading way into, most recently this pic Kim Kardashian posted to her Instagram that featured a very prominent pair of Yeezys and the caption "Just Chillin'".
Many people read into the post as a message from Kim to say things with her and Kanye West are civil. Look, she's wearing his shoes! She doesn't hate him! But according to Page Six, while Kim is on her trip to Turks and Caicos, Kanye's used the time alone to move his shit out of their house.
Like any man, he's useless at packing and if you believe the source that dished to Page Six, all Kanye managed to remove was "500 pairs of sneakers".
So now, people are reading into her Yeezys post as a dig at him for moving his shoes out of the house. Honestly, I love the mental acrobatics at play here. Keep it up, internet.
We first heard rumours of a split back in early January, and while neither party has officially confirmed things yet, "multiple sources" told Page Six that a divorce is imminent, with Kim Kardashian apparently hiring Hollywood divorce super lawyer Laura Wasser to take care of business.
Can't wait to see Kanye yeeting 1000 shoes into the back of a van on Keeping Up real soon.