God-like being of an actor Jason Momoa is already the face of DC's most successful flick to date and if The Rock has his way, he'll be joining another major film saga: The Fast and the Furious.
[jwplayer xCDzqVIu]
Dwayne 'The Rock' Johnson revealed via Instagram that both he and Momoa are keen AF to get the IRL Aquaman to play Johnson's character's brother in a future film for the TFATF spin-off, Hobbs & Shaw.
"Me and Momoa tried hard to get him in this movie to play my brother but his schedule was too packed."
He basically makes it sound like it's all but a done deal as he continues, "next Hobbs movie for sure."
The Rock reprises his role as Luke Hobbs in the upcoming spin-off alongside Jason Statham (Deckard Shaw), Vanessa Kirby (Hattie Shaw), and Idris Elba (Brixton).
Johnson was first introduced to the franchise in Fast Five as a Diplomatic Security Service agent who was assigned to track down Dominic Toretto (Vin Diesel), Mia Toretto (Jordana Brewster) and Brian O'Conner (Paul Walker).
Hobbs eventually discovers that the gang are good folk and ultimately joins them on their future missions.
A sequel has not yet been confirmed but if old mate Momoa is involved, the studio would be absolute fools not to let the franchise flourish 'coz the man seems to be quite the cash cow.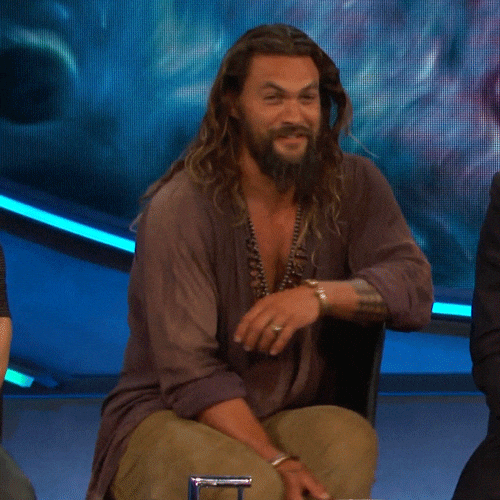 Neal H. Moritz is producing Hobbs & Shaw via Original Films alongside Johnson and his Seven Bucks Productions partners, Dany Garcia and Hiram Garcia.
Statham and Morgan will also produce with Kelly McCormick, Steve Chasman, Amanda Lewis, Ainsley Davies and Ethan Smith exec producing.
The film is scheduled to be released on August 2, 2019 by Universal Pictures.