Rejoice, those of us with an inane fascination with ridiculous miniature versions of things, because Coles is bringing back its tiny Little Shop mini figures for a second round of feverishly hunting down anything that isn't an ickle tub of Vanish laundry soaker.
Much like those impossibly cute and little cooking shows that I simply cannot get enough of, or stomping around a hotel room with the mini bar on the floor pretending I'm a giant, Little Shop will once again consume me and have me hoarding really very small versions of big real life things that I hate spending precious beer money on.
Can't wait to stockpile precisely twenty-three tiny boxes of Weet-Bix in the attempt to find a single adorable Milo tin.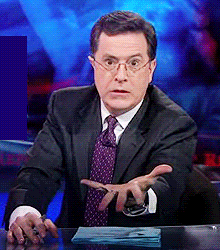 The stupidly small but extremely addictive groceries will be popping up in stores from July 17, and I suspect that countless Facebook groups will be swarming with parents screeching into the void about simply needing that one elusive collectible to complete their kid's collection.
I, however, will actually follow through on my idea from last year and actually turn them all into precious little fridge magnets, or fashion them into insanely kitsch jewellery.
Also I'm praying it'll provide more fodder for Very Good Photoshoots like this one:
Now I don't exactly know what's going to be in the range for this round of itty-bitty items, but I'm hoping there will be some adventurous Little Shop miniatures like tiny condoms and lube, a mini can of Irn-Bru from the international aisle, a bitty bag of plain-package oats, or a single wincy roll of bum-scratching 1-ply toilet paper.
Oh yep ok I absolutely want TINY EGG. Bonus points if you can open the carton and there are actually teeny little eggies in there.
Good luck and godspeed to all of you who will probably end up completely obsessed with these tiny versions of normal things. I'll be right there with you, singing this under my breath.
Image: Instagram / @lolbossqueen