We Aussies froth ourselves an underdog, even when the underdog is Canadian. So I can't help but cheer along with the people in the background – seriously, they are CHEERING – of 17-year old Jackson Racicot's video as he takes over his work intercom and tells Walmart to go fuck themselves. Bless.
[jwplayer 5bJOBxe3]
The teen looks nervous but confident as he starts filming himself dialing into the Walmart speakers to proclaim to "all shoppers, associates, and management" that it was a shit place to work.
"Attention all shoppers, associates, and management, I would like to say, to all of you today, that nobody should work here – ever."
He goes on to call out his own manager, the Walmart policies to care about their employees that are never put into practice, cutting down of hours for full-time employees, and a bunch of other stuff that frankly sounds completely fair to be steamed over.
And look, yeah it's dramatic, but not quite as crazy as it first seems. Racicot says he'd already secured another job and given in a hand written resignation letter to his manager. He just chose to quit in such a public way to raise awareness of the labour issues he says many Walmart employees face. "I want people to start boycotting it," he explained to Star Edmonton.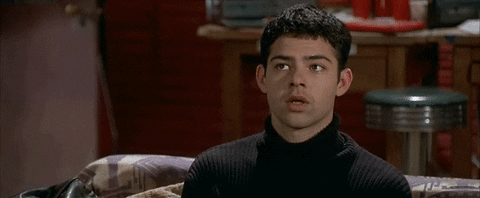 Since posting the video to his Facebook page, it's gone a little bonkers. At the time of writing it's got 1400 likes, almost 1000 comments and nearly 2000 shares. Clearly he's touched some hearts. Particularly, it seems, with other Walmart employees. Racicot explained to Star Edmonton that a lot of other Walmart employees have since reached out to agree with his sentiments.
"They tell me how shitty it is at their fucking Walmart," he said, "It's not just our fucking Walmart. It's nationwide. It's a corporate thing. It's how the managers are trained."
Walmart themselves though? Not so happy. In a statement to Edmonton Journal,
"We are aware of the video circulating online and are disappointed by this incident," they responded in a statement to Postmedia and reported by Edmonton Journal, "Respect for all individuals including our associates and customers is a core value at Walmart. We are looking into this matter and will address it internally as required."
Cop the full, glorious video below.
Are you looking for your next dream creative job? Browse through thousands of job listings all over Australia with Pedestrian Jobs.