Trying to market yourself to potential employers is kind of an ongoing thing, and you never quite feel like you've nailed it, even when you get the job. Or maybe that's just me. Either way, SEEK has released the top five skills for your resume if you want recruiters to take notice, and how to show you actually have them.
[jwplayer KlaiocWU]
Top 5 Skills For Your Resume
1. Adaptability
No job stays the same, so neither does a good employee. Technology is always changing, industry needs shift and market trends require constant, monitoring so you need to be able to learn new skills. Managing Director of Hays in Australia and New Zealand, Nick Deligiannis, explained that employers want their staff to be upskilling so they're able to pivot onto new roles or responsibilities.
Not sure how to get that across on your resume? Deligiannis says it's about showing your adaptability from a previous role, or courses you may have taken to increase your skills. Pick a real-life example and detail it.
"Using examples allows you to prove your skills while clearly demonstrating to the interviewer how you could add value to their team or department," he says.
2. Analytical Thinking
Data drives basically all business decisions. Why? Because of all the insights that can be gained from it. So someone who is able to analyse the data and delve into the insights it holds is pretty hot property.
"Analytical thinking has become a highly sought-after skill," says Mike Dickson, Director of NSW at Six Degrees Executive, "…the ability to analyse enables informed decision making."
Once again, you need to find real examples of when your analytical thinking has made an impact in your work and/or life. Dickson warns not to fall in the trap of only talking about the result though, you need to explain the situation, what was needed from you, what you actually did and THEN the result.
"Too often, candidates want to talk about the result, which is meaningless without the situation or the actions they undertook."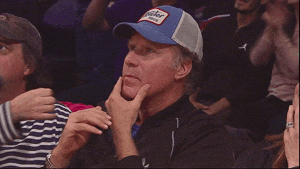 3. A Proactive Approach
Sure, sure, the robots are taking over. But you know what robots can't do? Work outside their programming. It's where we have them licked, mates. If you can tap into your own initiative and be proactive, then you have yourself a highly sought-after skill. If you can show an employer you have this skill, you're going to stand out to them as someone who can move quickly and easily through any challenge.
Beyond explaining how you've used your proactive approach to achieve certain goals, Qamran Somjee, Practice Leader of Digital, Projects & Technology at Davidson Technology, recommends utilising your interview.
"During an interview, I also advise people to answer questions by first describing the environment they have come from, succinctly describing challenges and letting the interviewer understand how they strived to achieve their goals."
4. Empathy
If you ever have to deal with a customer, you'll need this bucket loads, just speaking from my own personal experience. Thanks to the internet and access to information consumers have now, they expect fast and personalised service. To keep up with this, business are building themselves around the customer.
"Empathy is becoming more valued in the workplace," says Natalie Firth, Co-founder and Co-CEO of Think Talent, "Candidates should stress that they always consider the customer's perspective. They should also list 'empathy' as a skill in their resume and explain how it has helped them in their career."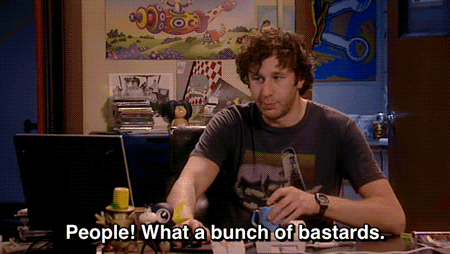 5. Resilience
Once again, the ever-changing and fast-paced workplaces of today require certain skills to keep up with them. Resilience is considered one of them by employers.
To show this on your resume, Director of u&u Recruitment Partners, Andrea McDonald, says to highlight a significant change in a workplace you've had and how you effectively managed it. "If it is suitable, bold keywords in your examples so that they really stand out," she says.
Are you looking for your next dream creative job? Browse through thousands of job listings all over Australia with Pedestrian Jobs.