Planning to take on a casual Chrissy job this year? At five months out, apparently now is the time to start polishing up your resume and preparing for the fact that while everyone else will be chilling and probs getting drunk on Christmas Eve, you will be dealing with the douchebags who left their shopping to the last minute and intend to make their issues into your personal problem.
But you know, also extra money, so it is what it is.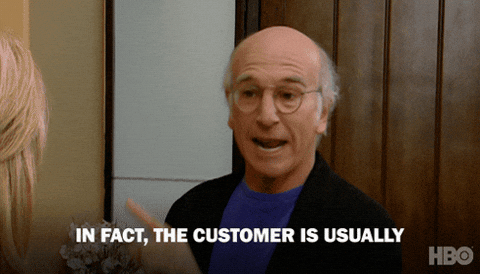 Data from Indeed shows that this is about the time employers start advertising their Christmas Casual positions. In fact, the job listings are coming out earlier and earlier year on year. In August last year, the job search activity was a full 20% higher than 2017, with peaks being seen in late October and early November.
Which of course means that most of them are filled by the time November rolls around, with over 40% of job listings dropping off at that time. Which makes sense, because they'll need time to train you and get your working before those Christmas crowds hit, right?
Not surprisingly most of those jobs are in retail, particularly in clothing and jewellery. However, it drums up work in hospitality and the service industry too. You know, just so you can highlight the rights things on your resume.
According to Indeed's data, the companies with the most Chrissy casual jobs on offer last year included the likes of Cotton On, Typo, Supercheap Auto, Lovisa, Collette and Pandora Jewellery – so maybe start there if you're on the hunt.
If you need a little resume inspo, give the below a gander:
Good luck mates.