Cast your mind back to the start of the week, which yes feels like a month ago, and remember the bloke we told you about who survived five days in his snowed-in car in Oregon with his dog eating packets of Taco Bell hot sauce and periodically turning over the engine of his car.
Well, Taco Bell caught wind of the fact that its Fire Sauce literally saved a man's life, and now they want to give him a hearty supply of the spicy boys.
[jwplayer iZj6dszE]
As per The Oregonian, the tex-mex fast food joint have offered Jeremy Taylor a year's supply of tasty treats, where he can also stock up on packets of hot sauce to replace the ones from his glovebox that helped him Bear Grylls his way through a stint that would very surely kill a person if they had no form of sustenance.
In a statement put out this week, Taco Bell's team said they were thankful that Taylor and his pup Ally were found safe and sound, and that they were in touch with Taylor and have sent him "a well-deserved care package, a year's supply of Taco Bell, and of course, all the sauce packets that come with it."
It's a bit of a downgrade from my initial demands that Taylor should be given a lifetime's supply of burritos, but hey at least he can eat all the hot sauce he desires for a year. Also, dinners are on him for a while, I bet.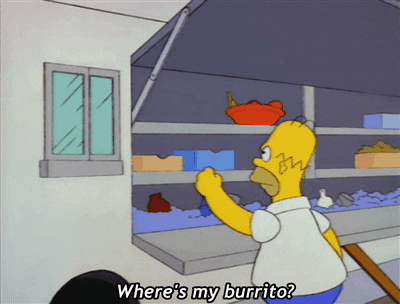 After chatting with my workmates about this whole thing, one of them said that if Taylor had instead opted for the Taco Bell Diabolo sauce, he would have simply been about to melt the snow around his car with the sheer fire from his anoos, effectively getting himself out of strife in the first place. I'm just going to go ahead and take his word for it.