Ah, the pub. The sacred, hallowed ground where one can neck a pint and then fill their gullet with chippies and a perfectly-cooked schnitty drowning in gravy, or a good, hearty sauce. I've missed it dearly this year while pub has been closed, and now Macca's new burger offering is capitalising on the deep need for a weekly schnitzel.
After bringing back the McSpicy, much to the delight of my workmate Cam, and simultaneously kicking the hornet's next with the Parma/Parmi burger, Macca's is stepping up to the pub once again this year with a take on your local's classic fave – it's taken a schnitty and put it into a burger.
The Chicken Schnitzel Burger is the golden arches' take on a pub classic fave, featuring a fried chicken fillet, slaw, jack cheese, tomato slices, lettuce, and McChicken sauce sandwiched together between the top and bottom of a sesame seed bun.
Offering a chicken schnitty, on a burg, and topping it with McChicken sauce in place of gravy?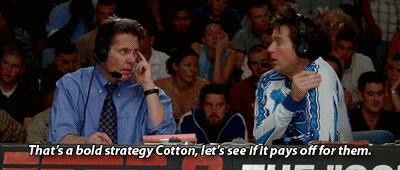 The new chicken schnitty burger is available at all stores across Australia, but will only be on the menu for four weeks. So if you're wanting to chuck one down your gob and put it to your own personal taste test, you're gonna have to pull your finger out and grab one soon.
Macca's marketing director Jo Feeney said the schnitty burger was an obvious choice to add to the extended hot chook menu, if only for a short time.
"Our new chicken menu has been a huge hit, with people loving the new burgers, McPieces and chicken salt Shaker Fries. Now we're giving our customers another delicious chicken burger to try – the Chicken Schnitzel Burger," she said.
"Made with 100% Australian chicken, and available at restaurants nationwide, this newest burger is our twist on the iconic schnitty. It'll only be on our menu for four weeks though, so make sure you head to your local Macca's or jump on McDelivery to try it before it's gone."
As for the wider chicken range, Macca's has confirmed that the McSpicy is very much here to stay. Cam's pleased. We're all pleased.
Image: Supplied