PEDESTRIAN.TV has partnered with Frank's RedHot to spice up your mealtimes.
Okay folks, let's start with some science. First fact: The earth is round. Second fact: The sky is blue. Third fact: Hot sauce makes everything better, including dessert. Yep, you heard me – doubters begone, we only want hot sauce zealots with sweet tooths over here.
I come from a long line of culinary renegades. My mum is known for adding pureed pumpkin to her chocolate cake mix under the guise of 'moistness' and my very, very Chinese nanna smothers her fried rice in dead horse (tomato sauce). It's basically Asian blasphemy, but it almost tastes too good.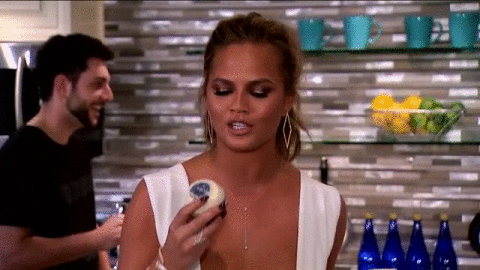 Anyway, these unlikely duos got me thinking. What other indulgences do all normal-palated humans love? The answer is blindingly obvious – chocolate and hot sauce. Who doesn't like chocolate and hot sauce? Just imagine deep, darky, chocolatey goodness punctuated by a pinch of cayenne pepper perfection. Sounds delish, right? You wanna get your mouth around that ASAP, right?
Well, lucky for you, we've gone full masterchef and mystery box'd a recipe. Introducing, the RedHot Brownie – the spiciest sweet going around. It's naughty, it's nice and you can make the hot damn thing right in your own bloody kitchen. How good's that. Also, it's hella easy so it'll make even you baking newbs look like Nigella.
The definitive list of everything you're gonna need (aka ingredients):
125 grams unsalted butter, chopped
125 grams chocolate (dark or milk, baker's choice)
3 eggs, whisked
1 teaspoon vanilla extract
1 ½ cups white sugar
¾ cup plain flour
¼ cocoa powder
Pinch of salt
2 teaspoons Frank's RedHot Sauce
How to make the RedHot Brownie:
Step 1:
Get the party going by preheating your ancient oven to 180 degrees and greasing your pan of choice. I'm a rectangle girl myself. 
Step 2:
Melt butter and chocolate together. Make sure you do this in a heatproof bowl over a pot of boiling water otherwise you'll burn the whole bloody lot. Also don't let the bowl touch the water, that's a no-go too. Stir until melted and remove from heat.
Step 3:
Quickly stir in your whisked eggs, sugar, flour, cocoa powder, vanilla and hot sauce until combined. Pour the spicy mix into your prepared pan.
Step 4:
Bake for 30 minutes. You can do the ol' skewer check, by sticking a metal knife into the middle and if it comes out clean with no crumbs attached then you're good to chow. 
Wham, bam, thank you Frank's RedHot sauce and the great cacao gods for this spicy, spicy delight. I don't think I can ever go back to a plain jane brownie.
If you need to stock up on a new bottle, or ten, of hot sauce definitely give Frank's a go.
Image: Instagram / @beyonce