One of the best things about the incoming silly season is all the specialty sippers that find their way onto the shelves of grog shops around the traps. This year my favourite thus far (sorry everyone) has been the arrival of Gingerbread Gin. It's like a big bottle of boozy bickies and I demand to taste it immediately.
The Craft & Co have pulled together all the best parts of a gingerbread house – the ginger root, nutmeg, and cinnamon – and distilled it with tonka bean for a bit of vanilla roundness, and the essential gin botanical, juniper, for a spiced kick that will likely go down very well with Nan's Christmas pud this year.
View this post on Instagram
The Collingwood-based distillery recommends you to make a gingerbread gin alexander with it by shaking it up with crème de cacao and a very healthy glug of fresh cream, before straining it into a chilled martini glass and serving with a crumble of gingerbread biscuit. Or you can try it with blood orange soda, or lean right into the ginge and top it up with a spicy gingey b.
I'm sure if you wanna get in Santa's good books this year, you could leave a couple of fingers of the gingey gin out for him on Christmas Eve.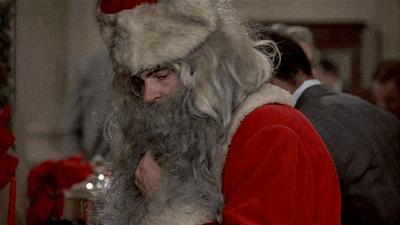 I remember one year my mum decided to do a Cocktail Christmas which began with her giving us all a shot of brandy in a glass of eggnog at 8.30am, and I can't imagine the damage that would have been done with this gingerbread gin if she had it in her inventory. Jesus Christ on a bike let us never, ever repeat that day.
Gingerbread gin is going for $85 a pop, so either grab yourself a bottle or maybe start dropping some massive hints about what you wanna find in your Christmas stocking this year.
Image: Facebook / The Craft & Co