Queer Eye's baben' food fiend Antoni Porowski is set to take his cooking from the kitchens of America's fixer-upper gentlemen to the streets of New York City with his very own restaurant.
According to Food & Wine, the 34-year-old made the announcement during a June 19 panel at the 92nd Street Y in New York City. Antoni told the panel that he wasn't "supposed to talk about it" but provided a tasty teaser of what's to come.
"I'm all about like cheese and pork belly and decadence, and as a result of the increased vanity of being on camera all the time and working out and eating healthy, I'm developing a fast-casual food concept restaurant that I'm gonna be opening here in New York."
There's no word as to when Porowski's restaurant will open its doors but we predict that Queer Eye fans will be flocking to try the cheesy, pork bellied, avocadoey goodness that he dishes up!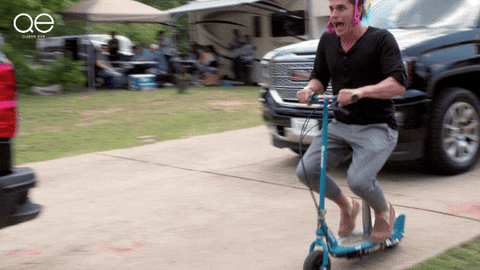 Speaking of which! The cute as fuck chef addressed criticism during a People interview in February, explaining that he designs his meals on the show based on each guy's cooking skill level.
"I remember the first episode I went in and literally did a three-course meal with multiple components and I was thinking 'Yes, I'm going to show off my skills here and this is going to be a full on cooking show. But what I realised is that it's the simple little things. This guy had never really prepared a meal for himself … This is somebody who's never seen the inside of an avocado."
This little Antoni fan boy cannot wait to see what our boy comes up with!