I've been to Hawaii several thousand times and have done the hotel thing, the fancy resort thing, and the Airbnb thing. I can confirm it's super fun to stay in a hotel or resort, especially the ones with lush pools where they bring food and cocktails to your sun lounger. That, to me, is living. But if you're in Hawaii for a longer stint, or keen to stay somewhere that isn't Waikiki, or you want to go splitsies with your crew of mates, staying in a house/cottage/apartment can make you feel like a real local.
Plus, most holiday rentals come with things like a laundry, a kitchen, a BBQ, a nice outdoor area, stuff to take down to the beach, sometimes even bikes to ride around the neighbourhood on. So basically everything you need to have a chill local-style getaway. On my most recent trip to Hawaii my mate and I stayed at an Airbnb house in a small town on the North Shore of Oahu and we really felt like locals, aside from the fact we both have grating Aussie accents and kept squealing "Oh my god CUTE!" at everything we saw, including the neighbourhood dogs and also the surfer boys.
Anyway, it was a real good time, so I've pulled together some epic properties around Hawaii for you to call home on your next trip.
OAHU
The "main" island of Hawaii, Oahu is where you'll fly into from Australia, landing at Honolulu International Airport, which has the most amazing tropical-themed carpet and is generally just very cute. From here, you can get connecting flights to other islands, but if you want to explore Honolulu and its main drag, Waikiki, you'll be staying here. There's plenty of other sights to be seen on Oahu, like the North Shore and its humongous waves and aforementioned surfer boys.
Wai'anae
Okay so this place situated on the beaut west coast of Oahu may be slightly exxy (unless there's 6 of you sharing it), but take a look at this goddamn VIEW. They have a telescope out there but for what? The ocean is right there, you don't even need to squint.
Waialua
This is the area I stayed in earlier this year on the North Shore – a truly delightful place and might I recommend the local crystal shop as a great place to pick up some literal gems. I didn't stay in this exact house, but now I want to go back and do it again, claiming this bedroom with the ocean views as my own.
Ko Olina
If you wanna live like a bougie bitch for your vacay, this top-floor penthouse is insane. You have your own private elevator and uninterrupted ocean views as far as the eye can see. Who are you, bloody Beyoncé? Part of the Ko Olina Beach Villas Resort, the place is all fully kitchen equipped but if you're feeling lazy you can go to the resort's restaurants to stuff your face instead. And there's a very nice pool, of course.
KAUAI
Kauai is my favourite place in the entire world (huge apologies to my hometown of Newcastle, NSW). Like the rest of Hawaii, it's really beautiful, but like somehow extra beautiful? I don't know how it achieves this level of beauty but it does. It's incredibly green (thanks the all the rain it gets — mostly at night though so don't worry it won't affect your beach time). Plus there are adorable chickens running around everywhere which is fun.
Princeville
The Princeville / Hanalei Bay area is my fave bit of Kauai. Remember that George Clooney movie The Descendants? This is where he travels to and has a mai tai at the Tahiti Nui bar, which is an actual place you can go to! I have done it! If you wanna do Princeville, stay in this condo which has a balcony (with views) and a path leading down to a secluded beach. Noice.

Koloa
This enormé place sleeps up to 13 guests, has a pool and is situated on the south coast of Kauai. This area is nearby to Waimea Canyon, a truly spectacular area just begging for you to hike it and take bulk pics for your Instagram. Or, you could just stay home and swim in the pool.
Hanalei Bay
You can't come to Kauai and not visit the very cute town of Hanalei Bay, situated northside of the island. There's loads of good restaurants, bars and cute lil' shops here, plus a gorgeous swimming spot in actual Hanalei Bay — which this house is just steps away from. Do yourself a favour and drive further west of the area to Ke'e Beach, one of my fave beaches in the entire world.
MAUI
Honestly, I've only been to Maui once and stayed at one of those nice resorts with a nice pool and didn't do a hell of a lot of exploring of the actual surrounds. Too many mai tais, I'm sorry! But it is home to the Hana Highway, a v. famous road trip along the coast that is apparently a must-do.
Lahaina
Actually wait – I did go to Lahaina! It's a cute little town and a I had a fabulous meal at Bubba Gump's Shrimp Co., which I believe is the one Chris Pratt was working at when he was discovered by a Hollywood casting agent at a time when he was living in a van and smoking bongs every day. Anyway, this house is in Lahaina is literally RIGHT ON THE WATER and is lush as. Certainly beats living in a van, I imagine.
If that particular joint is bit too OTT for you, there's this smaller, less waterfront but equally if not MORE lovely option in Lahaina as well. According to the Airbnb listing it's exactly two min from the water so it's hardly like a strenuous effort to get there.
Haiku
Okay I'm not about to start spouting Japanese poetry at you, Haiku is a legit place in Maui. This cottage is set back from the coast in tropical rainforest area — it's a less beachy experience but if you want to be at one with nature, look at the outside of this freaking house would you.
HAWAII (BIG ISLAND)
The biggest (duh) island in the Hawaiian Island chain, the Big Island is home to an actual active volcano which is a must-visit when you're there. There's also incredible beaches and one time was there I saw a very small, very cute turtle just hanging out and it was really exciting.
Kalapana
Have you ever thought to yourself: "dang I'd love to sleep on an actual volcanic lava field"? Well in The Phoenix House you literally can, in a freaking TINY HOUSE no less. It's located on the Kalapana lava beds near the base of the Kilauea Volcano, on the Eastern side of the Big Island.
Captain Cook
This pretty Indonesian-inspired place, aptly named Tropical Garden Retreat on an Organic Mango Farm, is in the town of Captain Cook on the Western side of the island. The joint has an indoor-outdoor living space for you to fully take advantage of Hawaii's balmy nights that literally happen all year round.
Kailua-Kona
One of the main towns on the Big Island is Kailua-Kona on the west coast, and this Airbnb called the Earthy Modern Beach House is right in the action, just a 10 min stroll to the beach. Also, the entire place looks like one of those very aesthetic interiors Instagram accounts that I follow and wish my house looked like. Maybe I will rent this Airbnb and just barricade myself in and live there for life.
So there you have it, my lucky soon-to-be-holidaying-in-Hawaii friends. All I ask is…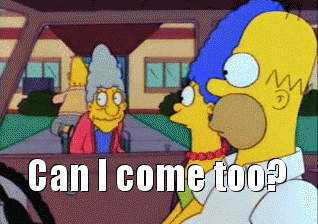 Image: Airbnb