Oh thank god, there's finally a solution to the age-old Aussie question, "How do we wear ugly Christmas sweaters without dying from the summer heat?"
Even though it's pretty sick that our Chrissy usually consists of family barbies, beaches and burnt skin, it's a real killer when we watch classic movies from the Northern Hemisphere where everyone's rugged up in their sweaters being festive as shit – it's tricky to properly celebrate the season of gift-giving when you can barely put on a Santa hat without breaking out into a sweat.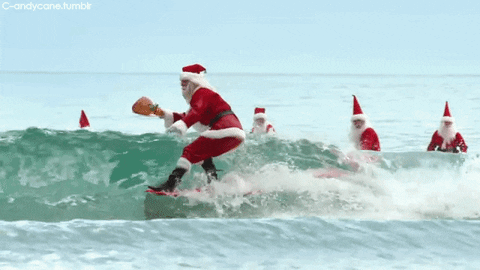 Fret not though my fellow Aussie battlers, some genius over at Maxibon has created a fool-proof, sweat-less Aussie version of the traditional Christmas sweater.
The sleeveless, footy jumper-adjacent vest is festive as jingle balls but without running the risk of pit stains, overheating or general uncomfortableness. Have a gander below:
Having had the privilege of rocking one of these bad boys myself, I can confirm they're light as a feather and 11/10 what I'll be wearing to every pain-in-the-ass social gathering for the entire month.
To get your own Aussie Chrissy sweater, head to the Maxibon Facebook page where every day (for a limited number of days) they'll be asking questions as part of their comp and you just have to comment on their post with an answer. For inspo, one of the questions they asked was whether people prefer Die Hard or Love Actually and why.
Not meaning to cause any panic but the clock is ticking and your Christmas parties are looming – sort your outfits pronto.