It's been one helluva month for Lady Gaga. From bringing home the bacon at The Grammys by winning not one, but THREE awards, to confirming her split from fiancé Christian Carino, this has been an utterly Gaga month.
And one way to mark significant life events is to get tattoos to remember the journey by. For example, to celebrate her role in A Star Is Born, where she sings Le Vie En Rose, Gaga debuted a fuck-off massive rose line tatt down her spine.
If you missed it, check it out here:
With so much happening right now, it seems Gaga decided to get another tattoo, this time a bar of four music notes:
"Musical crisis averted. Too many tequilas forgot the fifth staff line poor thing. Here's the real deal" wrote Gaga in the Instagram caption.
'The fifth what?' you might be thinking.
Gaga followed the post with a video clarifying that the original tattoo had accidentally missed off the fifth staff or stave – the horizontal lines which represent different pitches in sheet music.
"As a music theory student I'm appalled, as someone having fun with their friends I'm relieved," joked Gaga.
There is, however, more to this tattoo than meets the eye.
Anyone who did primary school music – and was taught the Every Good Boy Deserves Fruit and FACE tricks for remembering notes – could tell you that this music actually reads G-A-G-A.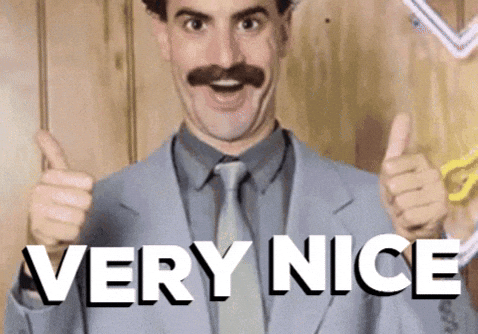 Here's where the singer's A Star Is Born co-star, Bradley Cooper, comes into things.
Some very music-savvy, Gaga/Bradley stans went that one step further and converted the same chords into the bass clef, only to discover that they then read as B-C-B-C:
The notes spelling GAGA in the treble clef, spell BCBC in the bass clef… they really complete each other… pic.twitter.com/fsFQ4xsCH9

— Ezra May (@missezramay) February 14, 2019
@ladygaga IT'S GAGA on the treble clef and BCBC (Bradley Cooper) on the bass – Both sound great together, it's called DESTINY ♥ https://t.co/1qkKKr6Iyb

— TONY ROSΛ (@tonyrosamusic) February 15, 2019
Imagine if this was these notes turned out to be the intro to I'll Never Love Again or Shallow skskksk????

— i stan a 9x grammy winner (@bradleysgaga) February 15, 2019
Now guys, I love a good fan conspiracy theory as much as the next person, but I have to admit that this is a pretty bloody big stretch.
I'm most definitely impressed by the knowledge of these muso fans but, if I'm honest, I think it's just a coincidence.
Then again, maybe coincidences are just the mask of fate – who even knows anymore?
Image: Getty Images / [Jeff Kravitz / FilmMagic, Inc]