The Internet loves nothing more than a completely random challenge to take up their time and share the results on social media.
One need only think of the currently trending '10 Year Challenge', or the OG 'mannequin challenge', for proof of this weird phenomenon.
For the most part, however, these challenges are pretty bloody self-indulgent and gone within a few weeks. Now, hot on the heels of the 10-year trend, the internet's gone and found another 'challenge' to get its hands around and it's…. a LOT.
Introducing: the Bratz Challenge, which basically involves folks implementing some expert contouring skills to transform themselves into their fave noughties Bratz dolls.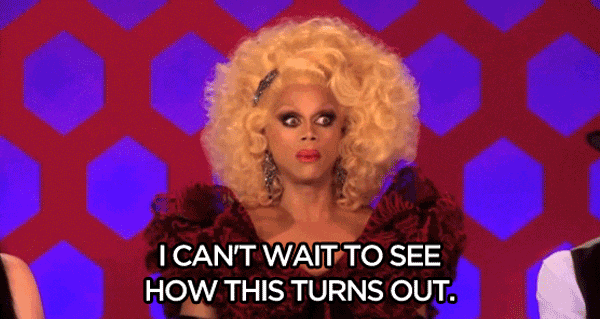 And it's pretty widespread, with over 5,100 Instagram posts featuring with the '#bratzchallenge' hashtag.
While the comparisons prompt a zillion questions like 'whhyyyyy though?' and 'how long did that take?', we can't help being pretty bloody impressed with some of the results.
Here we round up the most bonkers transformations.
First up is this lass, who went as far as adding a wig and doing some truly mind-blowing contouring around the eye and lips:
Then there's this cutie, who could actually wear this look out to dranks on the town:
While these cheek-hearts aren't necessarily for everyone, ain't no denying this gal absolutely smashed it out of the park with this look:
[jwplayer lZz40r8W]
HOW IS SHE NOT A DOLL??
Everything about this is wow. Like, she looks even cuter than the Bratz Dolls and I didn't even think that was possible?
Same goes for this cutie pie:
Yassss kween!
https://www.instagram.com/p/Bsucv-bHGYI/
Omg this chick took things to another level by sourcing the exact same outfit:
https://www.instagram.com/p/BswXYZYFLqd/
I can't even imagine how long that eyeshadow would take to do, but I'm into it:
https://www.instagram.com/p/BswKKLwHM5F/
Loves it:
https://www.instagram.com/p/Bstz_MnDwsp/
I have no idea if this chick dyed her hair that colour specifically for this challenge, if it's a wig, or if that was already her hair colour:
https://www.instagram.com/p/BsvuULMldA7/
Oooo and here's a ~spooky~ one too, inspired by Martin Cantos' Bratz creation:
https://www.instagram.com/p/Bsl5LJvnF-U/