Did you love Disney On Ice as a kid but also wished it featured a bit more physicality? A bit more of an edge? A bit more shouting and beer and fighting? A bit more like ice hockey?
Well you lucky shits we've got a bunch of double passes to watch the ice hockey in Sydney, Brisbane, and Adelaide, where Team USA will fight it out against Team Canada to see who truly is the superior team on skates on the underside of the world.
Not too sure what ice hockey looks like? Didn't ever watch Mighty Ducks as a kid? Well first things first, there's a puck and two goals, and the rest is pretty loose. Players can get into a bit of a biff, but as soon as one person hits the deck, the fight's off.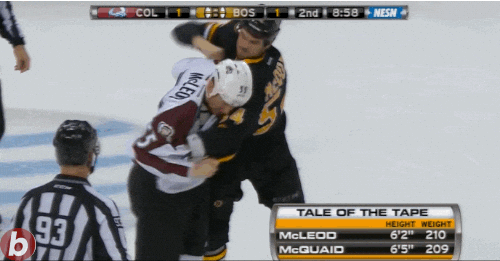 Each team is stacked out with current players and some of the greats and a bunch of up & coming talent, and Canada will be defending their unbeaten streak of four wins in a row against USA. Put on your best beanie, grab a beer and a hot dog, and get ready to drop everything on the floor and beat your fists on the glass, mates.
So obviously you gotta be in the right state at the right time for this one, so maybe only chuck your helmet in the ring if you can be in Sydney on June 30, Brisbane on July 5, or Adelaide on July 7.
Enter via the comp below and you could be getting along to some seriously beefed out dudes doing zoomies on the ice and probably smacking each other. A good and fun night for the whole fam.