Dating, at the very best of times, is a minefield littered with moments that make you cringe deep in your very soul. Awkward dates are part and parcel of the dating experience, and people on Twitter have been revisiting theirs, much to my delight and secondhand chagrin.
With absolute doozies ranging from older blokes falling asleep on the couch after two shots to being ghosted after farting in front of a date, please come on this journey with me. Just indulge with me for a moment, because surely nothing can ever be as bad as some of these dates.
On a first date I went on a sunset hike with this guy. On our way back down the mountain we get lost, phones on 1%, guy calls his mom who tells us to call 911. 911 sends a rescue team to walk us down. Next day we end up in the local paper

— pfizer pfairy ????????‍♀️ (@thatstelladoe) April 13, 2021
Mum really stitched you up here, hey.
I went on a date with a dude who was a lot shorter then me. I'm 5'11 and he was 5'5. He asked me to step off the sidewalk and walk in the street so I wouldn't make him look so short. He was dead serious. I actually liked him but never spoke to him again after that day.

— Ellzworth the Time Traveler (@elainesinsane) April 13, 2021
This is some real Tom Cruise energy. Ma'am did you go on a date with Tom Cruise?
We were sitting in a park and her husband threw his sandal at us.

— steven (@steventuality) April 13, 2021
HE WHAT.
One of many…
In the middle of our 2nd date I asked him why he was moving to the area, he said that he had accidentally shot his wife (who was sneaking back in the house one night from cheating) and needed to get away from the media surrounding it.

— Ashley Jane (@janericbrand) April 13, 2021
You could simply not yeet out of there fast enough.
Was on a double date but felt like a triple date b/c I was also dating the other person date and that guy knew about the guy I bought to the date but my date didnt know about the other guy and the other guy was texting me about how lame my date was ????
Idk how i managed that

— Dez Martín (@IM_SODEZZY) April 13, 2021
Me trying to figure this one out like: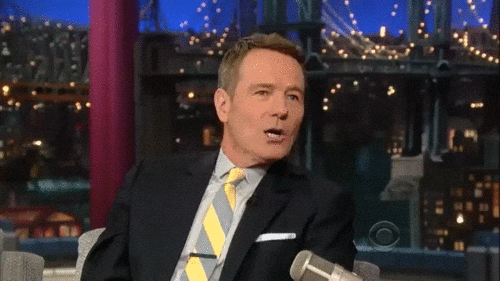 He said we were going to an event his friend was DJ-ing at and it was a funeral ???? I showed up in a party dress

— Liv  (@Cholivia_) April 13, 2021
NO. NO NO NO.
He spent almost 30 minutes complaining about women, and why they shouldn't be in the workforce because they 'take too many bathroom breaks'.

He told me he sat outside his office's bathroom and TIMED women entering and exiting.

I stood up and left when he got to that part.

— Seitan is my co-pilot (@Melissa_Officia) April 13, 2021
Someone tell me who this man is I'm about ready to throw hands. AbsolLUTELY FUCKING NOT.
When i was a teenager, this boy cooked me dinner at his house. It was lovely. Then his dad came home and told me about the terrible date he had. He described the woman and a few key details. I sat up straighter and asked the name of his date. It was my mom.

— ???? Megan Amato (@Vanahailey) April 13, 2021
This is it though, this has to take the cake. Something deep in my psyche just imploded with embarrassment.
And then, there's this.
We met and I noticed he was super quiet. To fill the silence, I just started talking about randomness.. anytime I asked him a question, he would awkwardly laugh and look away. He texted me 30min into it and told me he was deaf and heard nothing I said… pic.twitter.com/H2cYWVrScZ

— Kay ????????‍♀️ (@O0hkay_) April 13, 2021
You know what? I'd just move to another country by that point. Just absolutely disappear from civilisation and become a hermit out of shame.
Image: New Girl / FOX