Late last week the internet – and everybody with a heart – were all a twitter at the inclusion of the words 'To All The Boys I've Loved Before sequel' included in a published report about multi-picture deals between Hollywood studio Paramount Pictures and streaming giant Netflix. Was that confirmation? Will all our hopeless romantic, teenage (even if you're defs no longer a teen) dreams come true? One of PEOPLE's Sexiest Men Alive, Noah Centineo sure hopes so.
Let's be honest, we all fell in love with him in his breakout role as the handsome and surprising sensitive jock boy Peter Kavinsky in the first movie. And we fell in love with him even more – well I did anyway – when we found out that he and co-star Lana Condor had a real-life friendship that was just adorable.
We, the people, have no dates, no further confirmation, nothing but the knowledge that Condor would love to see it happen, and now Centrino has told he's on the bandwagon.
"Are you kidding me? Super excited. I would love to do a sequel, that would be incredible, man. One, just because it's such a great story and it needs to be finished. The story has to be told. And two, because I miss Lana [Condor]. I miss the f— out of Lana and Israel [Broussard], Trezzo [Mahoro] and everyone. I can't wait to see everybody and hang out again. That was such a treasure, being in Vancouver with them."
Awww bless.
He might also have been told nothing about a sequel, but we refuse to let that dampen our optimistic certainty! We just hope he has time between all the A-list movies he's been booking lately, Charlies Angels reboot anybody?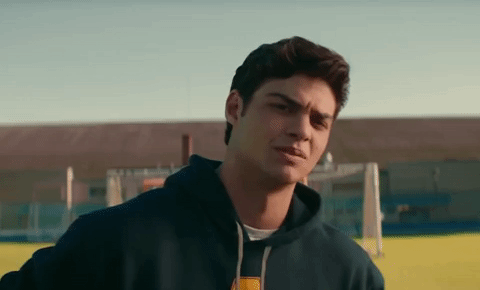 Image: Getty Images / [Eric McCandless]