What's that noise over in the distance? Why, it's the sound of every journalist running for the high hills following a new online thread that has well and truly exposed our entire existence… and the meaning of life, itself.
[jwplayer o01yeQBU]
Let me explain. A few days ago, Twitter user @ruchosharma posted a picture of a monkey – wide-eyed, poised, professional – alongside the caption "this is every journalist headshot".
this is every journalist headshot pic.twitter.com/4SxZTgpn1k

— Ruchira Sharma (@RuchoSharma) March 19, 2019
After gaining quite the traction in the Twittersphere, journalists started to come forward admitting the uncanny resemblance between the beautiful monkey's snap and their own headshots. They began to share.
goddamn it pic.twitter.com/8FW3SG5Tk5

— nedwards.txt (@nedwards) March 19, 2019
And they just kept getting better.
They would be a great addition to our team pic.twitter.com/Rni0GyLPQU

— Bumble (@bumble) March 19, 2019
???? accurate pic.twitter.com/4ASTkS5Dh7

— Brian A. Hernandez (@BAHjournalist) March 19, 2019
Here we were, just trying to appear like respectable, relatable and approachable writers when, in actual fact, we were just subconsciously paying homage to an angel monkey this whole time.
Well damn pic.twitter.com/PqOiWiHGiX

— Katia Dmitrieva (@katiadmi) March 19, 2019
That being said, the monkey's shot is a stellar image to channel when taking your next headshot. I mean, look at him. The posture? Impeccable. Chin up? A slight display of superiority. The tight smile? Kind in the office, but not to be fucked with. It's fierce.
Yep. Who wore it best? @CTVAtlantic pic.twitter.com/iYnO4FFy4e

— Heidi Petracek (@HeidiPCTV) March 19, 2019
DOWN TO THE COLOUR.
But hey, to misquote RuPaul, if you can't rinse yourself, how in the hell you gonna rinse somebody else?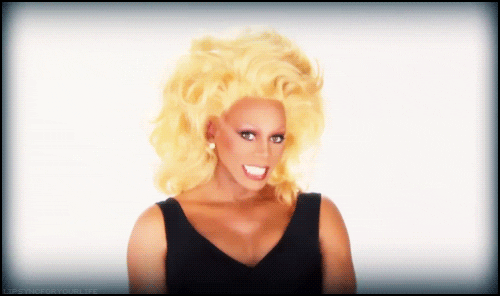 Anyway, now that the jig is up, and our journalistic integrities have been exposed, I now suggest a new pose trend – one resembling Uncle Rico's photoshoot from Napoleon Dynamite. I think this could work.